Lifestyle
The Delhi-Noida route will be jammed for the next one and a half months, one side road will remain closed, use this route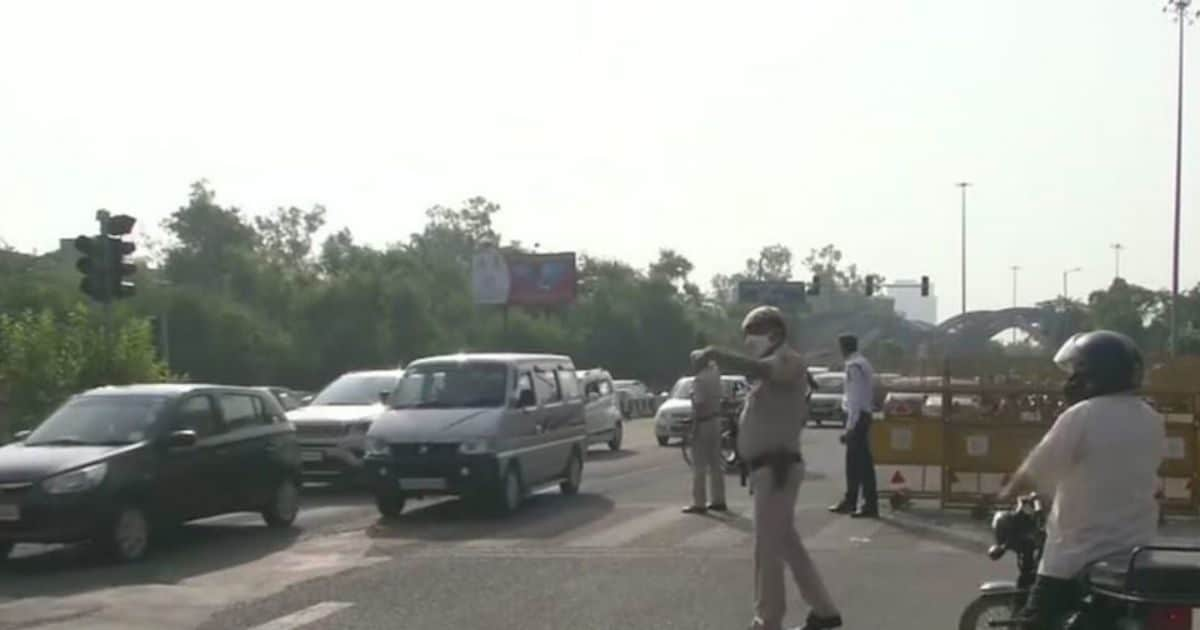 highlights
Cross this gate using the flyover near Noida-Sector.
For the next 1 to 1.5 months, the situation of jam is going to remain on this road.
Presently work is going on only on the route coming from Noida to Delhi.
New Delhi, If you travel between Delhi-Noida every day, then there is very important news for you. The beautification of Noida's entrance is going on at the Chilla border connecting Delhi to Noida. This is being done in view of the G-20 and programs related to it. That's why this entrance located near Noida Sector 14-A will remain closed from one side for the next 1.5 months. As a result, heavy jam can be seen on this route.
The beautification work is being done by the Noida Authority. These gates were built many years ago, so they are being repaired. This gate is very close to the red light of Chilla border. In the first phase, repair and beautification work of the gate will be done on the way from Noida to Delhi. 5 feet high shuttering is to be installed in the middle of the road. It will be installed in a distance of about 20 to 30 meters. Due to this, traffic will be completely stopped on one lane on the road. Vehicles will go towards Delhi from the remaining 2 lanes.
Read this also- Why are there different colored stones on the side of the road, it only tells the distance, very important thing, if you know this secret then you will not go astray
Then the road on the other side will also be closed
After 20-25 days, the road on the other side will also be closed in the same way. On the way from Delhi to Noida, vehicles will be operated in 2 lanes and 1 lane will be closed. Therefore, it would be better if the drivers take some other route to travel between Noida and Delhi. Vehicles coming towards Akshardham from Noida-Greater Noida coming to Chilla border can take Sector-14 flyover before Sector-14 entrance. After this, turn from the U-turn in front of Sector-14 and use the flyover again and reach the red light of Chilla border and go towards your destination.
Report for reduction in jam on flyover
There is a jam situation from Chilla regulator to Mahamaya flyover. To reduce this, a detailed report was sought by the Noida CEO. The company to which this work was given has suggested widening of the road. The company has asked to make an additional lane. However, this report has been returned by the CEO citing lack of information.
,
Tags: delhi, noida news, roads, Traffic Alert
FIRST PUBLISHED : May 28, 2023, 15:44 IST