Lifestyle
The man used his mind, took 400 liters of Starbucks coffee for Rs 190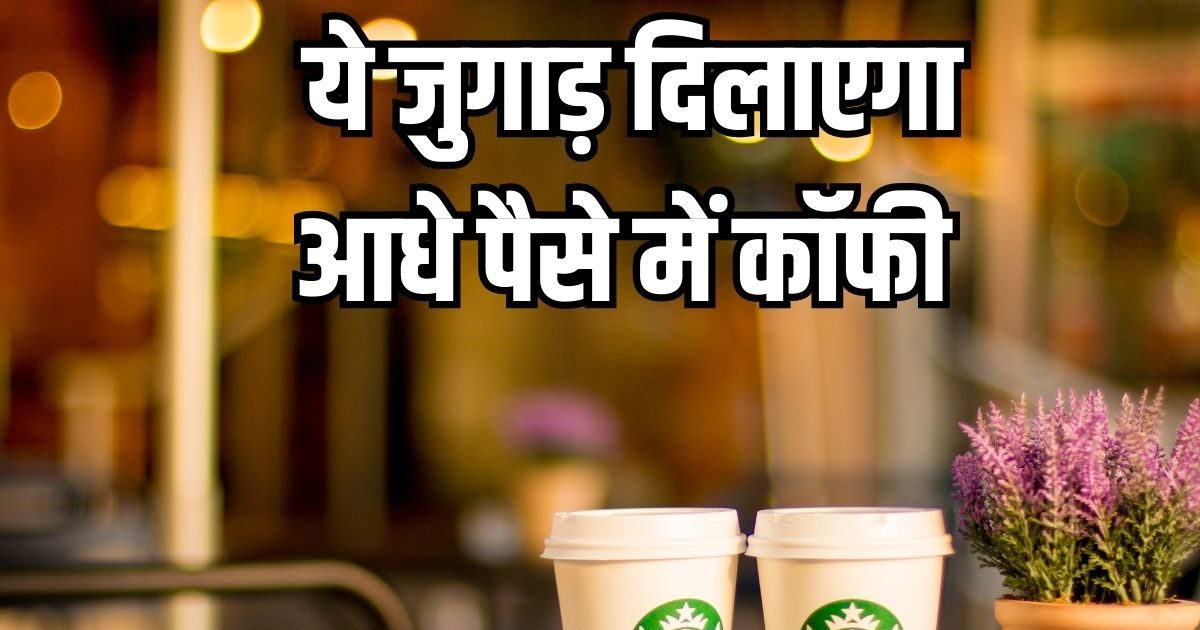 highlights
Coffee is very expensive at Starbucks.
It is known for quality and service.
To get cheap coffee, the person used an amazing trick.
New Delhi. People put a lot of mind to save money. Some people play such tricks that people's mind becomes numb after listening to it. In one such trick, a person named Sandeep Mal drank coffee worth Rs 400 sitting in a Starbucks by paying only Rs 190. Sandeep also shared his trick on Twitter to get Starbucks coffee at half the price. This unique trick to save money is becoming very viral on Twitter. You can also adopt Sandeep's formula to take sips of expensive coffee at a low cost with the luxury of Starbucks.
However, when many people did not believe Sandeep's words. But Sandeep cleared everyone's doubts by sharing the bill. Twitter users are impressed by this trick of Sandeep to save money. Some are calling him a genius, while some are calling his tricks superb. The post has been viewed more than 1 lakh times and the numbers are increasing rapidly. While some could not believe that such a meager amount was being charged by the outlet, others told that they would try to do the same.
read this also- Interest is received daily on savings account, how interest is added when money is less or more, understand the method of bank calculation
tricked it
Sandeep wrote on Twitter, "Sitting at Starbucks means you have to drink coffee worth Rs 400, because you won't get any coffee there for less than this. But for the same coffee Zomato is taking only 190. I ordered Zomato and told the address of Starbucks. The Zomato delivery boy took the order and delivered the coffee straight to my table at Starbucks."
Sitting at Starbucks – coffee for 400. Zomato deal for same coffee 190. Ordered Zomato with address of Starbucks. The Zomato guy picks up and gives me to my table at Starbuck's. This business is completely out of course with its wisdom.

— Sandeep Mall (@SandeepMall) June 6, 2023
,
Tags: business news in hindi, coffee, save money, Tips and Tricks, Viral news
FIRST PUBLISHED : June 08, 2023, 13:07 IST