Lifestyle
The risk of heart attack is increasing due to air pollution, know from the doctor how to protect the heart from toxic air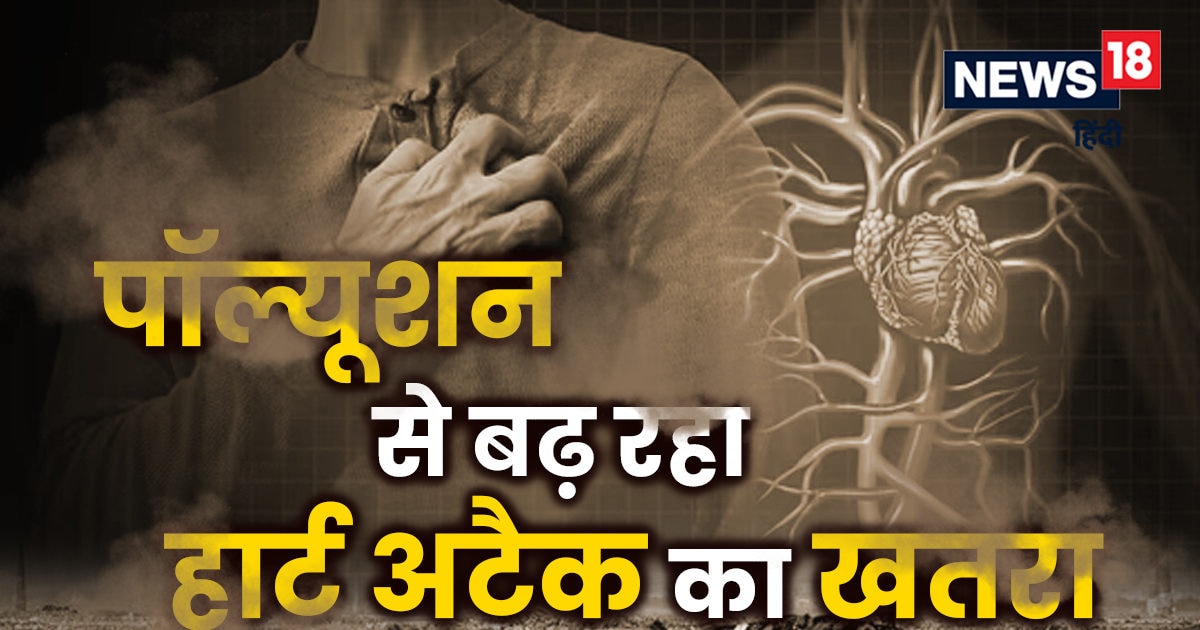 highlights
Heart disease patients should contact the doctor if they have problems.
One should stay indoors as much as possible and install an air purifier.
Air Pollution And Heart Attack Risk: Air pollution has a direct effect on our heart. When the pollutants present in the air reach our body, then the risk of heart attack increases manifold. Slight negligence can prove fatal. People already suffering from heart disease need to take special precautions during the increase in pollution. Such people are most at risk of heart attack. Today we will know from cardiologist that how air pollution makes our heart hollow. How can it be prevented and what methods should be adopted to keep the heart healthy.
Read also: How effective are air purifiers in protecting from air pollution? learn from expert

Air Pollution attacks the heart like this
of New Delhi Dr. Vanita Arora, Cardiologist at Indraprastha Apollo Hospital It is said that air pollution is like cigar smoking, which badly affects our lungs and heart. Pollution damages the arteries of the heart, due to which the supply of blood to the heart gets interrupted. Due to this clot formation takes place and heart attack occurs. Pollution is very dangerous for heart health. Those who are already suffering from heart disease, they should make every effort to avoid pollution.
Read also: Air pollution can weaken memory, increasing risk of depression

How to protect heart from air pollution?
According to Dr. Vanita Arora, to avoid the risk of heart attack, people should take care of some important things to avoid pollution. Air purifiers should be used indoors and a mask must be worn while going out. One should spend time around trees. Apart from this, the most important thing is that smoking should not be done at all. Smoking during pollution can prove to be more dangerous. Especially people of older age should keep a complete distance from smoking and unhealthy lifestyle.
Follow these tips to keep your heart healthy
According to cardiologists, at present, people of all ages are at risk of heart attack due to unhealthy lifestyle and wrong diet. To avoid this, all people have to fix the right time to sleep and wake up. Care has to be taken regarding food and drink. Junk food has to be avoided. It is important to manage stress. At least 4 kilometers of brisk walk should be done in 40 minutes every day. It is beneficial to stay away from smoking and alcohol. All people should get health checkup done from time to time along with healthy lifestyle.
Be the first to read breaking news in Hindi News18 Hindi| Read today's latest news, live news updates, most reliable Hindi news website News18 Hindi.
Tags: air pollution, Health, Heart attack, Lifestyle
FIRST PUBLISHED : November 14, 2022, 06:00 IST