Lifestyle
There will be a lot of color and glow will come on the face, make herbal color like this at home on Holi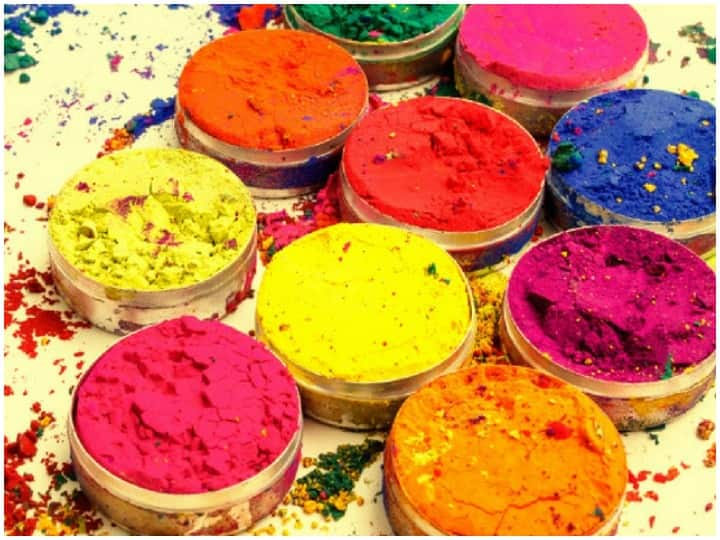 Holi festival is about to come. In this season there is a little fun, a little fuss and a little mischief. On Holi, if colors and gulal are not applied fiercely to each other, then the fun seems faded, but many types of chemical colors are available in the market. Which have a bad effect on the skin. In such a situation, many people are not able to play Holi even if they want. Although nowadays herbal colors are also available in the market. Which cause little damage to the skin. Apart from this, if you want, this time you can also make colors at home to enjoy Holi. If you want to take care of the skin, then you can use these herbal colors made at home.
How to make herbal colors of Holi at home
How to make red color Red-yellow-green colors are seen on everyone's face on Holi. People like to wear red color very much. You can make red color for Holi at home. For this, add red sandalwood powder to the flour. If you do not have sandalwood powder, you can use vermilion. If you want to make a wet color, then you can soak the beetroot in water overnight. You can also use hibiscus flowers instead of beetroot.
How to make yellow color If you want to make dry yellow color, then mix turmeric and gram flour in a bowl. This will make the face glow. If you want to make yellow color wet, then soak turmeric in water. If you want, you can also grind marigold flowers and mix it.
Orange color- Use flowers to make orange color. For this, you dry the flowers of Tesu i.e. Palash in the sun for 2-3 days. Now make powder from dry petals. If you want to prepare wet color, then soak Tesu flowers in water for overnight. Then boil it and make color.
How to make green color Red green color is used the most on Holi. You can use fenugreek or mint leaves to make a green color. You dry these leaves in the sun for 2-3 days. Now grind the leaves in a mixer and make powder. If you want to make a wet green color, then boil green leafy vegetables and make a paste of them.
Also read: If you want to protect face and eyes from allergies, then buy organic gulal made from sandalwood, turmeric, and rose
,