Lifestyle
These two countries are the first choice of Indian tourists, tickets are being booked in full swing, tourism sector is booming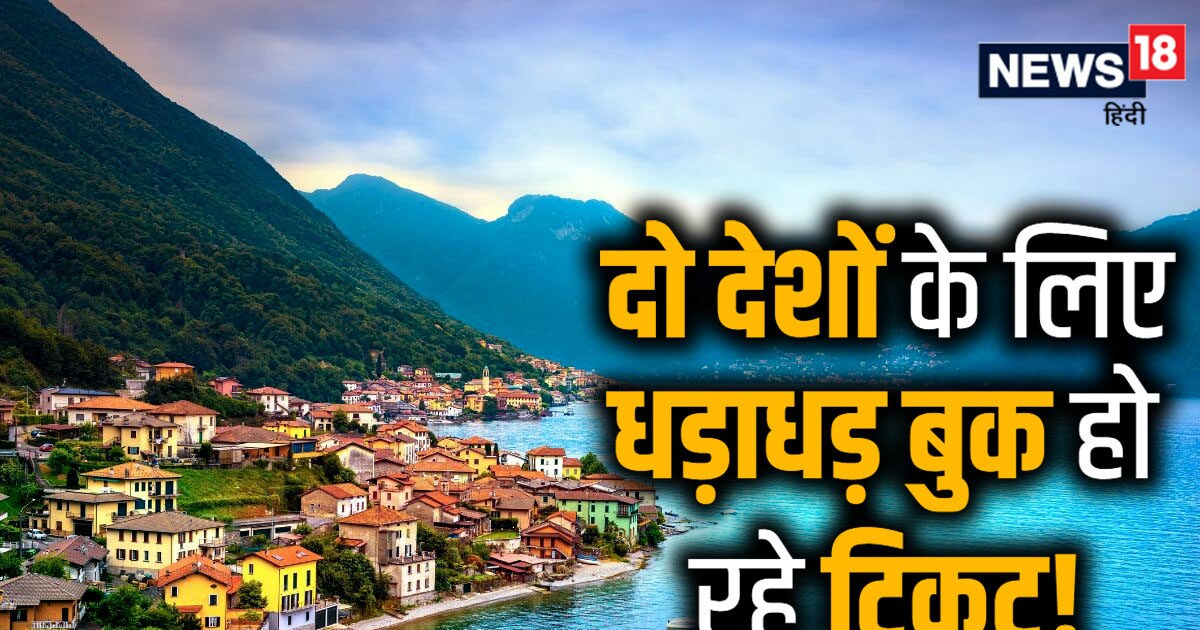 highlights
The steamers are going to travel abroad on a large scale.
America, UK, Europe favorite destination.
110% increase in domestic curtains.
Airbnb Tourism Report: The tourism and hotel industries were the most affected during the Corona epidemic. At the same time, after the epidemic is almost over, there is a tremendous increase in them. A recent report by Airbnb shows how the tourism and hotel industry is getting back on track. It has also been revealed in the report that Indians are going to travel abroad on a large scale. It has also been revealed in the report that most of the Indian citizens are going to America, Britain and Europe.
According to Airbnb, booking of international tickets by Indians has almost doubled in the first quarter of 2023 as compared to the first quarter of 2022. A large number of Indian passengers booked international flight tickets between January and March this year. The most preferred destinations for Indians were America, Britain and various European countries.
Also Read: Want Tatkal Train Tickets? Follow this 'master' trick, there will be no hassle of booking, only payment will have to be done
Domestic tourism also increased
It is not just that only international tourism has increased. There has been a sharp increase in tourism at the domestic level as well. Indians want to spend holidays in different states within the country. It has been revealed in the report that people are preferring to roam in different cities and areas, especially hilly areas. Goa tops the list of most preferred holiday destinations. After this Bangalore, Pune, Delhi and Kullu are being liked the most by the people. Compared to the first quarter of the year 2022, tourism has increased by 110 percent in the year 2023.
Movement of foreign tourists increased
Not only Indian citizens are going to visit abroad, but foreign tourists are also coming to visit India in large numbers. According to the report of Airbnb, the enthusiasm to visit India has increased among foreign tourists. They want to experience the rich culture and heritage of India. Most of the airbnb tourists coming to India were from America. It was followed by Britain, Germany, Australia and Canada.
Also read: Good news for air passengers, Akasa Air started flight service from Kolkata
Airbnb also pointed out that communal, religious and cultural tourism has also increased in India. People are demanding unique places to stay. The demand for places like resorts, treehouses, houseboats and farm stays is increasing.
Puri, Chennai, Goa, Dehradun, Mumbai, Kolkata, Bangalore, Munnar and Nainital are the most preferred domestic destinations. At the international level, destinations like Bali, Lucerne, Vienna, Paris, Lisbon, Rome, Prague, Singapore and Bangkok are attracting people.
,
Tags: air travel, america, business news, Domestic travel, Tourism
FIRST PUBLISHED : May 18, 2023, 20:37 IST