Lifestyle
This businessman makes everything from medicine to Dio, marketing guru also believes in his skill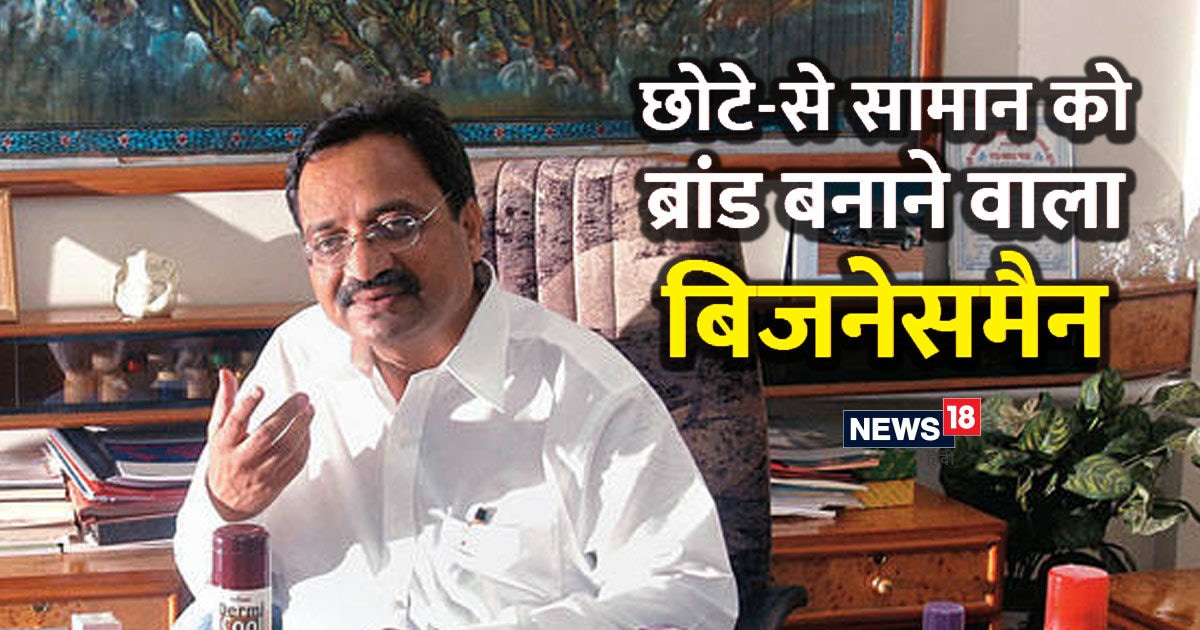 highlights
Darshan Patel is the founder of Vini Cosmetics Pvt Ltd.
He has made popular products like Fog, Livon, Move.
Always focused on the need of customers more than advertising.
Success Story: Who doesn't know Fog for the scent, Moov for the pain and Itchguard for the itch. Many of you must have used these consumer products. The more popular these products are, the more popular is the person making them. Surprisingly, Gujarati businessman Darshan Patel built a huge business empire without any experience. In some special ways, he defeated big marketing companies. You can guess from the success of Fog deodorant.
Darshan Patel has not taken any formal education regarding business from anywhere and neither has he worked in any company. But still made products like Move, Itchgard, Livon, Fog and Crack and made them huge success. Let us know how Darshan Patel reached heights in business.
read this also- Left the job of IAS 40 years ago, instead of listening to the government, he listened to his heart, a decision changed his fate
What is Darshan Patel's business
Darshan Patel is the Founder and Managing Director of Vini Cosmetics Pvt Ltd. The brand is the market leader in deodorants products in India. However, before that he accomplished the goal of his family business Paras Pharmaceuticals becoming India's fastest growing pharma company. He is credited with creating iconic medicine brands such as Moov, Krack, Itchguard, Dermicool, and D'cold.
Idea of ​​making crack heels came after seeing cracked heels
Darshan Patel always emphasized on the need of customers in business. He told that while getting off the train at Churchgate station in Mumbai, I saw torn ankles of most of the women. After this, he started thinking about what could be launched to cure the cracked heels of women.
Darshan Patel sold the business of Paras Pharmaceuticals, which manufactures other medicine products including Crack Heal, Moov and Itchgard, for 3260 crores in the year 2010, while the value of Vini Cosmetics has exceeded $ 1.2 billion.
Fog made famous by branding
Deodorant fog became very famous with an idea of ​​Darshan Patle. When Fog deodorant was made, it was promoted as a spray without gas. This meant that you would get more spray in Fogg than in other deodorants. This thing was liked by the customers and today fog is making a splash in the 3500 crore deo market.
Needs won the hearts of customers, not advertisements
Darshan Patel, owner of Vini Cosmetics, always emphasized on the need of customers in business. They believe that the trust of customers cannot be won by misleading advertisements. Because the consumer always needs something of his use, that too in simple words. Darshan Patel's understanding of marketing tells that you have to identify the need of the customers at the ground level and then work accordingly.
,
Tags: business ideas, business news in hindi, Indian startups, success story
FIRST PUBLISHED : June 03, 2023, 14:02 IST