Lifestyle
UPI Frauds: The government itself told how many people got trapped, how they became victims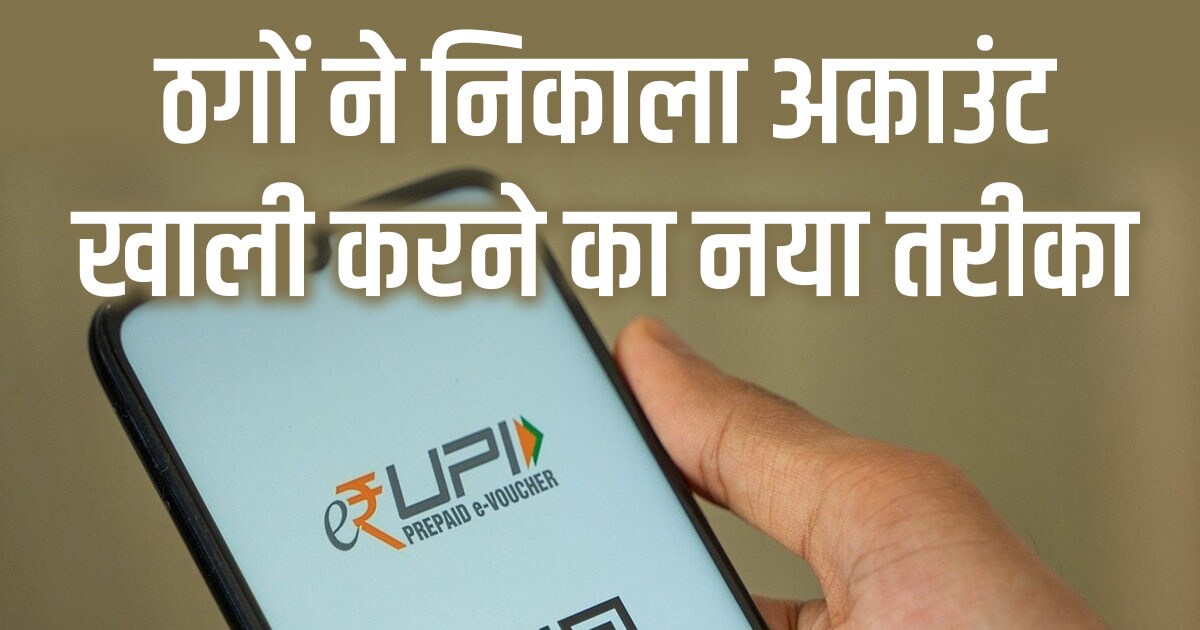 highlights
Around 1 lakh UPI fraud cases have been registered in the last one year.
Over 95,000 people have been defrauded through the UPI app.
Most of these incidents have happened due to sharing of personal data.
UPI payment frauds in India: In the last few times, maximum cases of banking fraud are coming to the fore. Online fraud has increased rapidly during the Corona period. Hackers have devised such methods to clear the account, which have become difficult to believe. The new methods of thugs are completely beyond the understanding of the common man. Many such cases have come to the fore, which compel one to think. Every day thousands of people get hit and the situation is such that people are still not able to understand.
New methods of cheating range from hacking your bank account by sending OPT on your phone, getting you to scan your QR code for UPI payment, and trying to get money out of your pocket on cash on delivery orders. Banks and RBI also constantly keep alerting their customers. Along with this, banks advise to inform the bank immediately if there is any kind of online fraud.
Read this also: Rs 2000 Notes: Will there be more delay in opening FD, now loss? What is its relation with 2000 note, how will it affect the interest
1 lakh UPI fraud
Around 1 lakh UPI fraud cases have been registered in the last one year. Data shared by the Finance Ministry states that over 95,000 people who have transferred money through various UPI apps like Paytm, Google Pay, PhonePe and more have been defrauded. Most of these incidents have happened due to sharing of personal data. Know here how these fraudsters are making people their victims.
UPI PIN Fraud
UPI is one of the most common examples of fraud. The scammer shares his QR code with you and asks you to receive payment through the same. The attacker tricks the victim into sending money, for which they use their UPI PIN.
Parcel cancellation OTP
Online shopping is increasing very fast, which is being taken advantage of by fraudsters. Fraudsters will come to your door and deliver the parcel, when you deny that it is not his, he sends OTP to your phone to cancel it. Then you will be asked to share OTP and it will not take long for the account to be empty as soon as you share OTP.
read this also: ICICI Bank has changed the MCLR rate, know how much will affect your EMI
fake customer care number
Fake customer care numbers are another major reason for UPI fraud cases. Police say that people search for customer care numbers on Google and fall prey to scammers, which is a way of getting personal information like bank account numbers, CVV numbers and others. Using these information, fraudsters steal money from the account.
Using a Public Wi-Fi Network for Payment
Another major concern in making online payments is the use of public Wi-Fi networks. Being free of public Wi-Fi is being liked by millions of smartphone users. Many agencies and experts warn you to avoid paying when you are connected to such Wi-Fi networks.
,
Tags: bank fraud, cyber fraud, online fraud, Scam, up
FIRST PUBLISHED : June 05, 2023