Lifestyle
What will happen to Rs 2,000 notes after reaching RBI? Will they be thrown into the fire or will something else happen?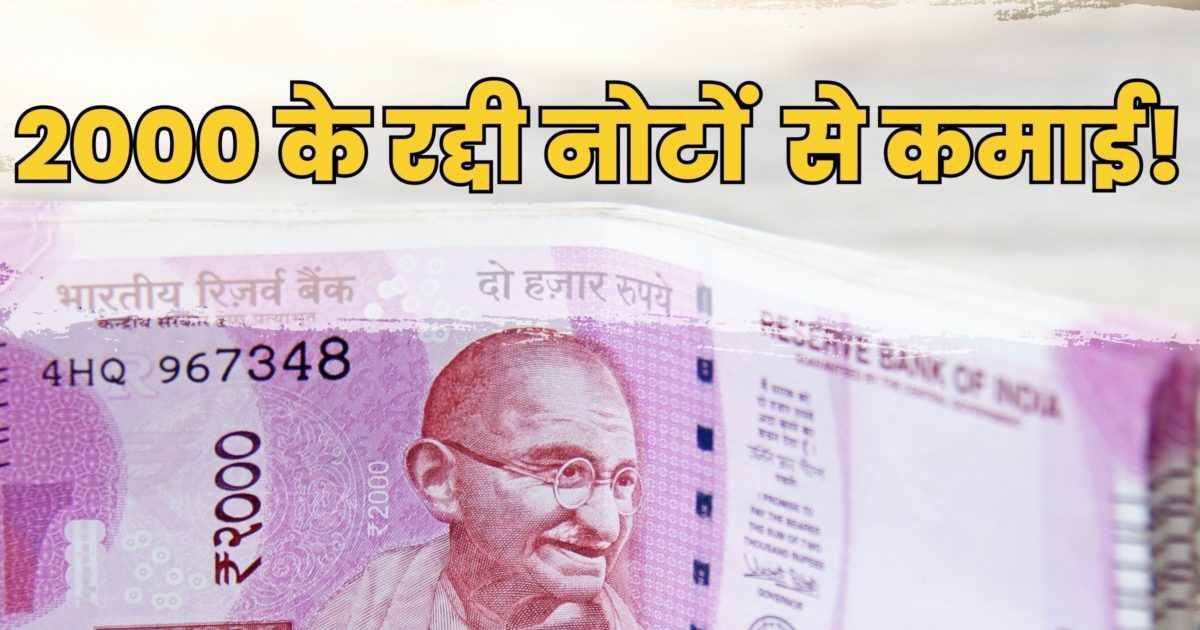 highlights
RBI has withdrawn Rs 2,000 note from circulation.
The notes deposited in the banks will be sent back to the RBI.
These notes will be recycled or disposed of after verification.
New Delhi. Rs 2,000 notes are being withdrawn from circulation. These notes will remain legal tender till 30 September. At the same time, the general public can get the Rs 2,000 notes kept with them in the bank till 30 September. 2,000 notes deposited from all banks will go back to RBI.
But the question is, have these notes become completely junk or can RBI put them to some other use? Let's understand.
read this also- Get this work done before June 30, banks are repeatedly sending messages, customers will be benefited in every respect
What happens first to the accumulated notes?
When all the collected notes reach the RBI, they will be put into the Currency Verification and Processing System (CVPS). A CVPS machine can process 50 to 60 thousand notes in an hour. These machines count the notes, check whether they are genuine or not. After this, she divides the notes into fit and unfit categories. Unfit notes are put into paper shredders and cut into pieces. At the same time, fit notes are cut in such a way that they can be recycled to make new currency notes.
Unfit notes are burnt?
Earlier unfit notes were burnt. But in this way a lot of pollution used to spread. Unfit notes are sent to the briquetting system. Where briquettes are made by processing them. These briquettes can be used in industrial furnaces. At the same time, they are also used to make paper boards etc.
RBI invites tenders to sell these briquettes. In 2016, when 500 and 1000 notes were out of circulation in demonetization, the shredded notes were sold to Western India Plywoods Limited. It is believed that this time also the same process can be adopted.
This is the matter of Rs 2,000 notes. Generally also burnt or damaged notes can be deposited in the bank. Banks give you good notes in exchange for these notes. All bad notes are collected and sent to the CVPS of RBI. Where they go through the process written above. According to the RBI's Annual Report for 2021-22, 1878.01 crore notes that were spoiled were disposed of this year, which was 88.4 percent more than in 2020-21.
,
Tags: 2000 notes, business news in hindi, RBI, reserve bank of india
FIRST PUBLISHED : May 27, 2023, 08:25 IST