Lifestyle
When is the first Pradosh fast of Falgun? Know date, worship time and method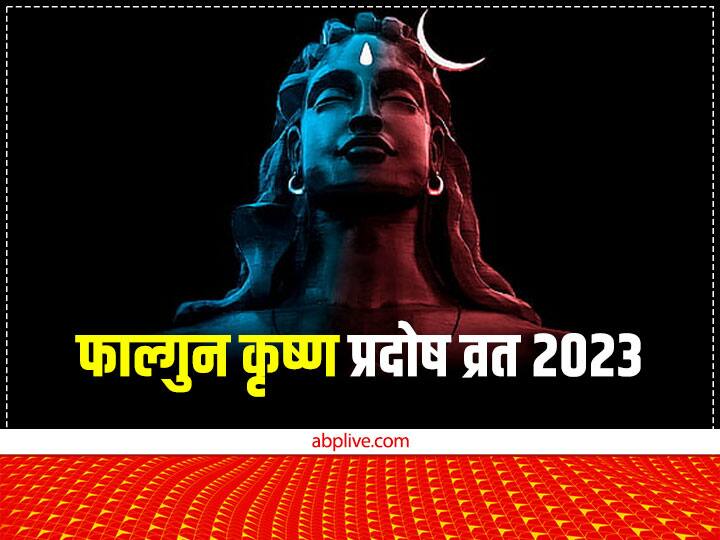 Pradosh Vrat 2023 Date: Pradosh Vrat happens twice in every month. This fast is observed on every Trayodashi date of the month. The first Pradosh Vrat of the month is observed in the Krishna Paksha and the second Pradosh Vrat in the Shukla Paksha. According to Hinduism, Trayodashi Tithi is dedicated to Lord Shiva. Lord Bholenath is worshiped during Pradosh Vrat.
Pradosh Fast ,Krishna) 2023 When,
The Pradosh Vrat of the Krishna Paksha of the Falgun month of the year 2023 is on Saturday, 18 February 2023. Due to being on Saturday, it is called Shani Pradosh Vrat.
Pradosh Fast ,Krishna) 2023 Auspicious beginning
News Reels
The Trayodashi date of Krishna Paksha of Phalgun month will start on Friday night 17th February at 11.36 pm and will end on Saturday 18th February 2023 at 8.02 pm. After that Chaturdashi Tithi will start. On the basis of Udayatithi, the first Pradosh Vrat of Phalgun month will be observed on 18th February.
Phalgun Krishna Trayodashi date start , February 17, 2023 at 11:36 pm

Phalgun Krishna Trayodashi date End , February 18, 2023 at 08:02 pm
Pradosh Fast ,Krishna) 2023 Worship Auspicious beginning
The auspicious time for worship of Shani Pradosh Vrat in Falgun month is from 6:13 in the evening to 8:02 in the night. On this day, about 01 hour 49 minutes time is available for worship during Pradosh period. In this you can worship Shiva family with rituals. Worshiping in the Pradosh period is believed to fulfill every wish.
Shani Krishna Pradosh Fast Worship Auspicious beginning , 18 February 2023 Saturday 06:13 PM to 08:02 PM

Pradosh Fast Worship Duration , 01 hour 49 minutes
Shani Pradosh Fast 2023 Worship process And mantra
On the day of Shani Pradosh fast, wear clean clothes after taking bath in the morning. On this day, the worship of Mother Parvati and Bholeshankar (Pradosh Kaal Puja) is done in the Pradosh period. Now install Shivling or picture of Lord Shiva at the place of worship. Abhishek of Lord Shiva with Ganges water. After that do Abhishek with cow's milk. While observing the fast, worship according to the rules and regulations and offer Belpatra, Bhang, Dhatura, Madar flower, Shami leaf, white sandalwood, honey, sugar, Akshat etc. to Shiva with the chanting of Om Namah Shivay mantra. It is a religious belief that the worship of Lord Shiva done during Pradosh period is more fruitful.
Phalgun Krishna Shani Pradosh Fast of Importance Shani Krishna Pradosh Vrat Significance)
It is a religious belief that by observing Pradosh Vrat on this day and worshiping Lord Shiva, the sorrows of the devotees are removed and their wishes are fulfilled. This fast brings happiness and prosperity in the family. By the grace of Bholenath all the troubles go away and a healthy life is attained.
This Too Read
Disclaimer: The information provided here is based on assumptions and information only. It is important to mention here that ABPLive.com does not confirm any kind of recognition, information. Before implementing any information or belief, consult the relevant expert.