Lifestyle
Where is the world's longest highway, it takes 14 countries to travel, it does not take days to complete the journey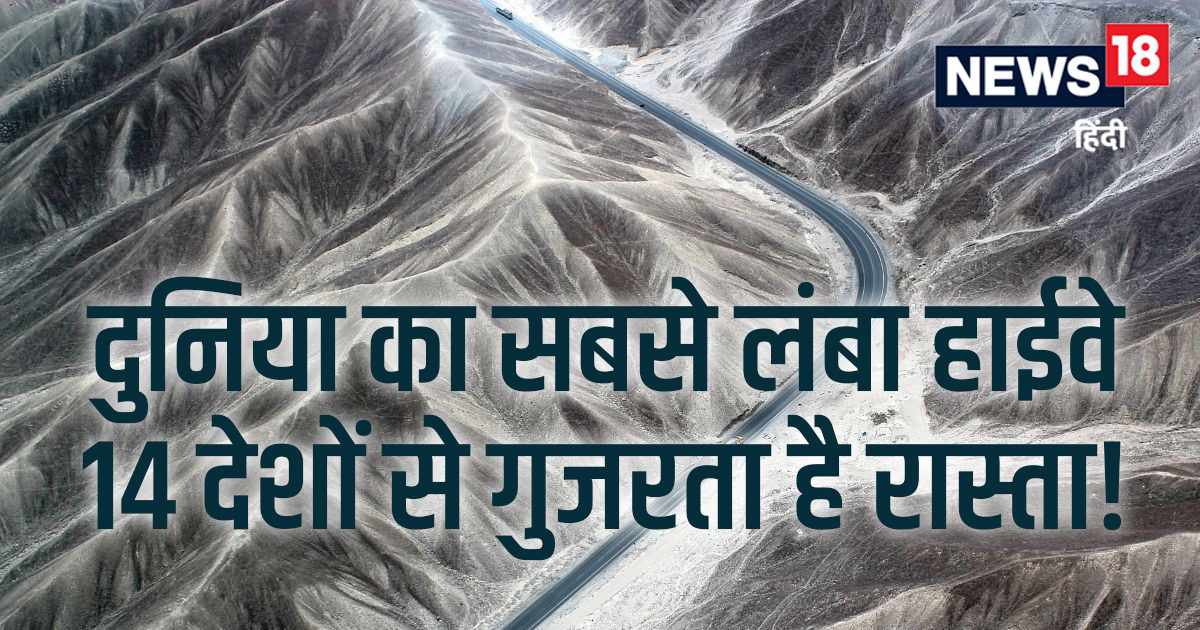 highlights
There is no single route to complete this highway.
Its official length is 30,000 km.
This highway has been built by 14 countries together.
Longest Highway in the World: The name of the longest highway in the world is the Pan American Highway. It connects North and South America. The first idea to make it came in 1923. It was thought of as a single route connecting the 2 continents. However, later this road was divided into main highways in the countries through which it passed. It starts in Alaska and ends in Argentina.
A total of 14 countries have made this highway together. The names of these countries are- US, Peru, Panama, Nicaragua, Mexico, Honduras, Guatemala, El Salvador, Costa Rica, Colombia, Chile, Canada, Bolivia and Argentina. The United States helped them in preparing this highway in many countries. Although this entire highway is without any hindrance, but some part of it (about 110 km) has not been completed till now. This section is considered dangerous. It is between Panama and Colombia. This part is called Darien Gap. Many illegal activities like kidnapping, drug trafficking and smuggling are carried out in this area. People often bypass this area by boat or plane.
read this also- America has the largest network of roads, know the names of top-10 countries in road network
how long does it take to complete the journey
Well, it totally depends on what is the speed of your vehicle. But even if the journey of 500 kilometers is completed on an average per day, then it will take about 60 days to cover this distance. A cyclist named Carlos Santamaria completed this route in 117 days. His feat is recorded in the Guinness Book of World Records.
no one route
There is no single route to complete this highway. If we talk about the official route, then it goes from Mexico to the capital of Argentina. However, it has many branches. If all these routes are merged then its total length goes up to 48,000 kms. It is said that if you are traveling between the 2 capitals of America (North and South) then somewhere you will come across this Pan America Highway. This whole route passes through beautiful mountains, rivers, large empty plains and people like to come on it for long road trips.
,
Tags: America, business news in hindi, Canada, Highway, USA
FIRST PUBLISHED : May 22, 2023, 14:29 IST