Lifestyle
Will Covid-19 create havoc once again? Doctors said – If this happens then the trouble will increase, know that you will be benefited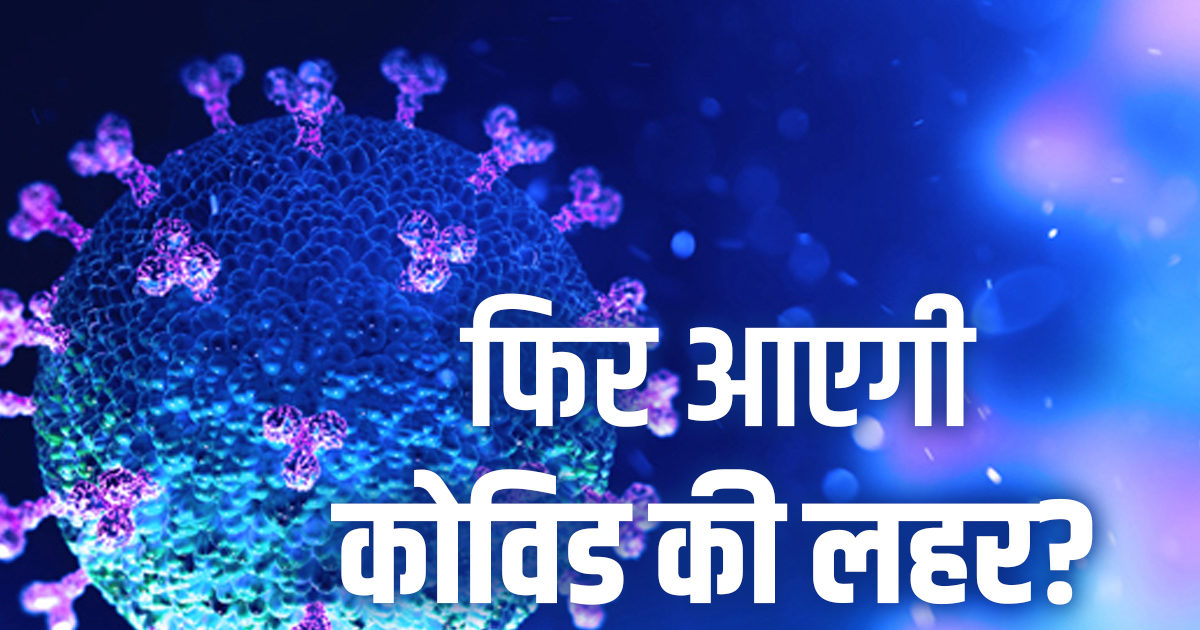 highlights
According to the doctors, coronavirus is spreading the infection rapidly by mutating.
Everyone should follow the necessary guidelines to avoid Kovid.
Tips To Prevent Covid-19: In the last few days, there has been a jump in the cases of Kovid infection in the country. After a long time, once again thousands of people are coming under the grip of Corona virus. The increasing cases of Kovid have raised the concern of the people once again. Firstly, due to the change in the weather, many people are falling prey to cold, fever and cough, in the meantime, Kovid infection is also increasing. In such a situation, people are getting worried. There is only one question revolving in everyone's mind whether the Covid pandemic will once again wreak havoc. Can another new wave of Corona come? Let's know the answers to all these questions from the doctors.
of New Delhi Dr. Sonia Rawat, Director, Preventive Health and Wellness Department, Sir Gangaram Hospital It is said that these days the cases of Kovid infection are increasing rapidly and there is a possibility of increasing the cases in the next few months. The main reason for the increase of these cases is the mutation of the virus. Coronavirus mutates rapidly and the infection starts spreading rapidly. This virus will not be more deadly than before, because the herd immunity of people has increased due to vaccination, due to which the effect of infection will be reduced to some extent. However, there should not be any carelessness regarding Kovid and Kovid guidelines should be followed strictly. It can be controlled only through prevention.
Also read- Will H3N2 virus be neutralized in summer? The doctor explained the weather connection
nothing to do with the weather
Former President of Delhi Medical Association and former CMO of NDMC Dr. Anil Bansal It is said that the corona virus has mutated, due to which it is taking people in its grip. Covid infection has nothing to do with the weather. In such a situation, people should not be negligent in any way. If the cases continue to increase in the same way and necessary steps are not taken to prevent it, then in the coming times a situation like a new wave of corona may arise. This time covid resistance has been formed in people's body, so there will not be much problem in combating it. It is very important to follow Covid protocols.
Such people should take special care
According to Dr. Bansal, people suffering from other serious diseases including diabetes, blood pressure, cancer, TB and HIV should take special precautions to avoid Kovid. The immunity of such people is weak and infection can quickly engulf them. For such people, infection of Kovid can prove to be more fatal. All rules should be followed to protect children and the elderly from corona. Any kind of negligence can be costly. Rules like social distancing, use of sanitizer, face mask must be followed. One should avoid going to crowded areas and in case of any kind of problem, one should consult a doctor and get treated.
Read this also- Green juice is a panacea for health, drinking 1 glass daily will give countless benefits
First read breaking news in Hindi News18 Hindi| Read today's latest news, live news updates, most reliable Hindi news website News18 Hindi.
Tags: Coronavirus, covid 19, health, Lifestyle, trending news
FIRST PUBLISHED : March 27, 2023