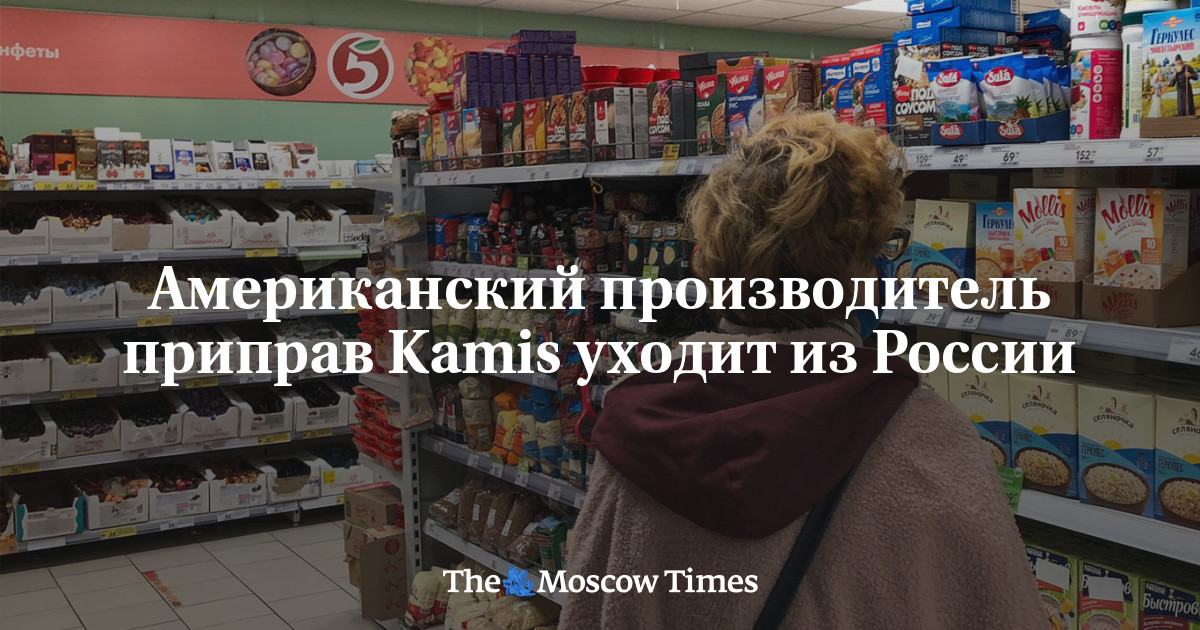 American company McCormick & Co., which owns the Polish brand of spices and seasonings Kamis. began to curtail business in Russia. 25% of the assortment is no longer available to Russian chains, and the remaining seasonings are supplied to stores intermittently, Kommersant writes.
Sources of the newspaper in federal networks reported that the brand's products have already ceased to be imported from Europe to Russia. At the same time, the manufacturer did not warn about leaving the country, but supply disruptions are already being felt – stores are actually selling off the leftovers.
In March, following the outbreak of war in Ukraine, McCormick & Co., Inc suspended all operations in Russia. The company's financial statements for the second quarter of 2022 recorded a loss of $10 million.
Against the backdrop of the war in Ukraine, the sanctions that followed it, and the departure of foreign companies, the share of local food producers began to grow in the Russian market. According to NielsenIQ, since the beginning of the invasion, the import assortment in food categories has decreased by 10%, and the share of local products and consumer goods in the sales of retail chains reached 83%.
In general, the economic consequences of the invasion affect the contents of empty store shelves: in April, 37% fewer goods were imported into the country compared to last year, PSB analysts say. Even China, which is not on the list of countries "unfriendly" to Russia and has not imposed sanctions, exported a quarter (25.8%) in April less goods. 58% of Russians see signs of food shortages, follows from the results of a survey conducted by Otkritie Bank and Rosgosstrakh Zhizn insurance company.