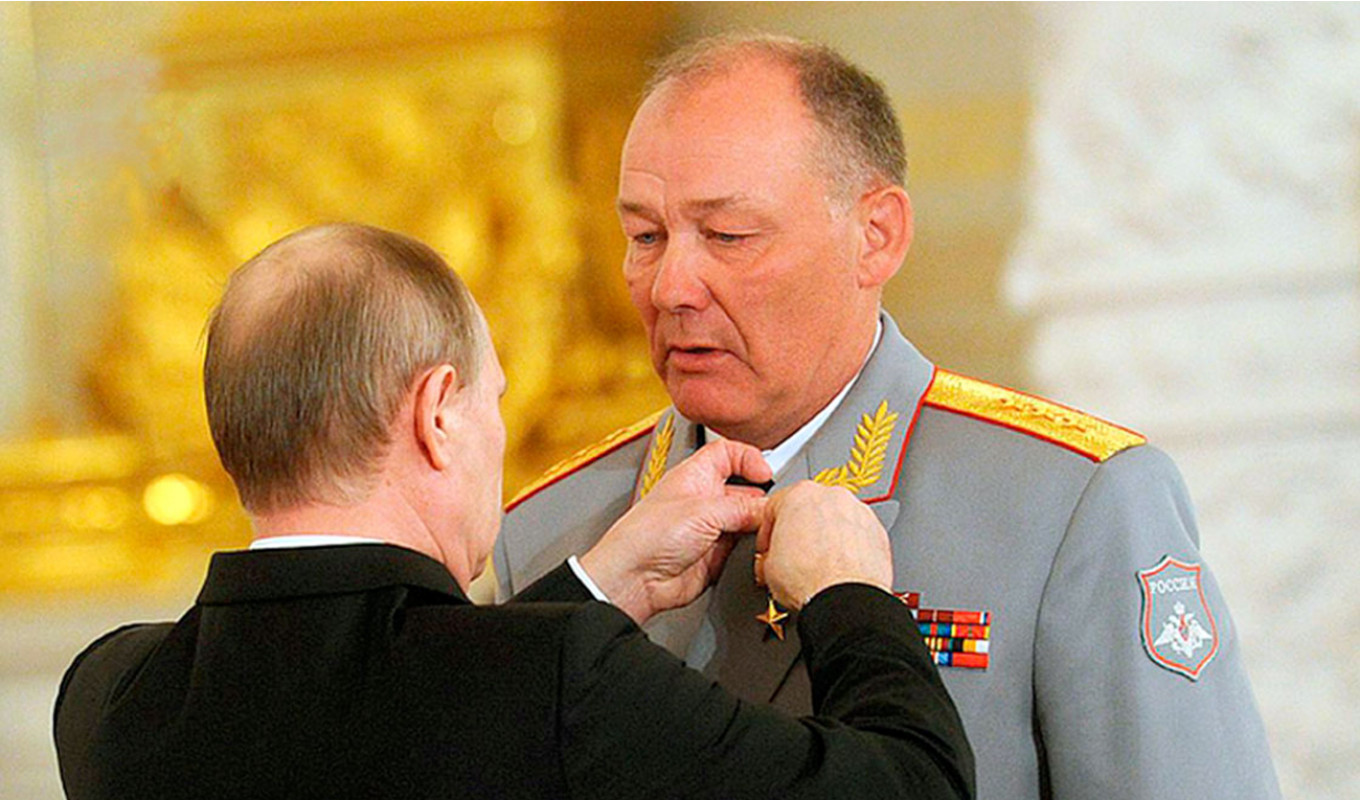 Russian President Vladimir Putin has replaced the commander of military operations in Ukraine. Now they are led by General Alexander Dvornikov, who has extensive experience in Syria. It is reported by the BBC, citing sources.
According to the publication, there was poor coordination between different groups of Russian troops invading Ukraine. Commander of the Southern Military District Alexander Dvornikov will solve this problem.
This commander has extensive experience in operations in Syria. Therefore, we expect overall command and control to improve
Speaking about the timing of the end of the war, a BBC source noted that the "political imperative" of the Russian leadership prevails over the military one. According to him, Moscow wants to succeed by May 9, the day when the country celebrates victory in the Great Patriotic War.
At the same time, the BBC source believes that there is some contradiction between the "military logic" of the correct regrouping of forces and the political task. Russia should carefully prepare for a new offensive in the Donbass, taking into account past "failures". However, the task of "winning" by May 9 forces us to act rashly and quickly.
According to some reports, Russia has a little less than 100 battalion tactical groups left available to continue hostilities. These are "significant forces", but if the command does not adhere to competent tactics, then even a numerical advantage will not allow achieving the assigned tasks, the BBC source said. Ukrainian troops, on the contrary, can rely on surprise.
If Russia cannot change tactics and use all the tools to its advantage much more effectively, then it is very difficult to imagine how it will be able to achieve even the limited goals that it has set for itself. And it won't be soon.
Earlier, the BBC reported* that one in five of the confirmed Russian military dead in Ukraine has an officer's rank. Experts and Western generals have repeatedly noted that the reason for "heavy losses among high-ranking officers and failures during the offensive" was the lack of a unified command. Now everything can change.
General Dvornikov led the grouping of the Russian armed forces in Syria from September 2015 to June 2016. According to RBC, during his command, Russian aviation made more than 9,000 sorties. With her participation, it was possible to liberate about 400 settlements, including the famous Palmyra.
* It is not possible to verify the accuracy of information about military operations in wartime conditions