russia ukraine news
Construction of shopping centers in Russia collapsed to the lowest level in 18 years – The Moscow Times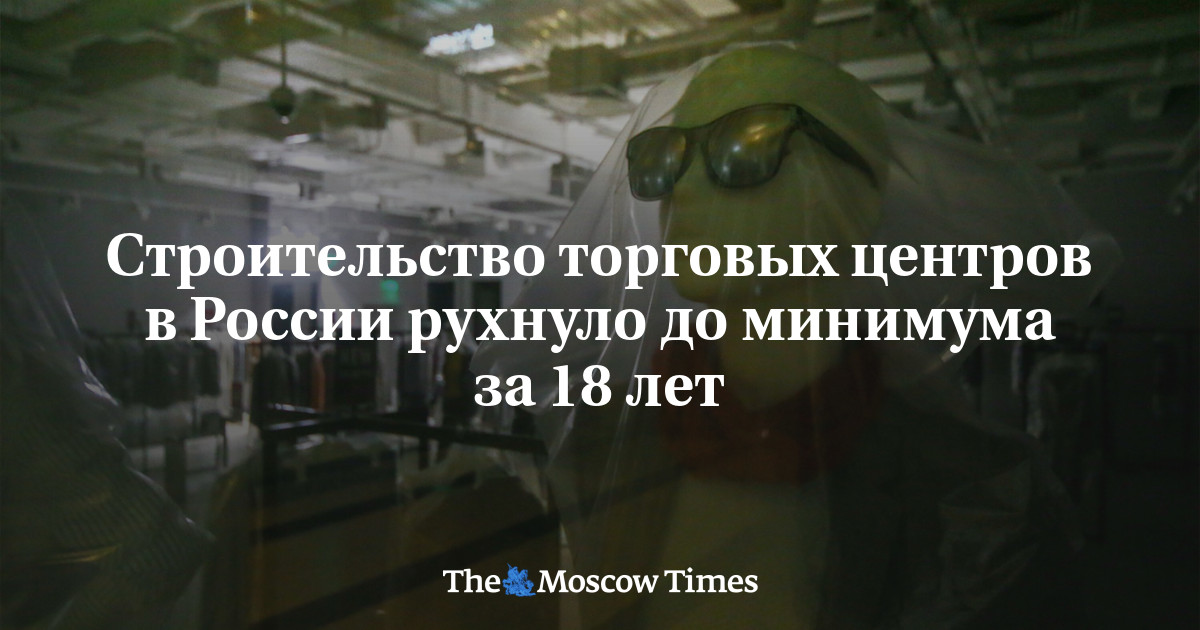 Construction of new retail real estate in Russia in the first half of this year fell by 75% compared to the same period last year and reached its lowest level since 2004. Total retail space built in January-June 2022, amounted to only 94 thousand square meters, RBC writes with reference to data from the Commonwealth Partnership (CMWP).
In the first half of 2021, despite the ongoing coronavirus pandemic, the country built 374 thousands of square meters of commercial real estate. This is four times more than the current figures.
In Moscow, there was a drop of 44% year-on-year, only 37.1 thousand square meters were built in six months. These are the minimum values ​​for the last five years.

According to analysts from Commonwealth Partnershipinput new retail space will continue to decline. This will be due to many factors: the withdrawal of foreign companies from the Russian Federation, the vacant premises in existing shopping centers, the rise in construction costs, the struggle property owners for tenantstax burden.
AT end of 2021 in the capital's shopping centers about 10% were empty areasnow – 11.2%. By the end of the year, this figure could rise to 30% if key foreign brands finally leave Russia. If some of them continue to work, then 18-20% of shopping areas will be vacated in the shopping center.

At a consulting company Nikoliers calculated that by the end of June, Moscow shopping malls were 13% vacant, the highest since 2010. These figures do not take into account brand stores, which have so far only announced a temporary suspension of activities in the Russian Federation.
The largest shopping malls suffered the most from the closure of outlets of Western brands. In such malls, the share of closed pavilions is 25-45%, Nikoliers noted.
With a positive development of the situation, if the activity of tenants gradually recovers, by the end of 2022 the numbers will remain at the current level of 10-13%, according to CORE.XP.