russia ukraine news
'Equipment missing': Sanctions could halt film production in Russia – The Moscow Times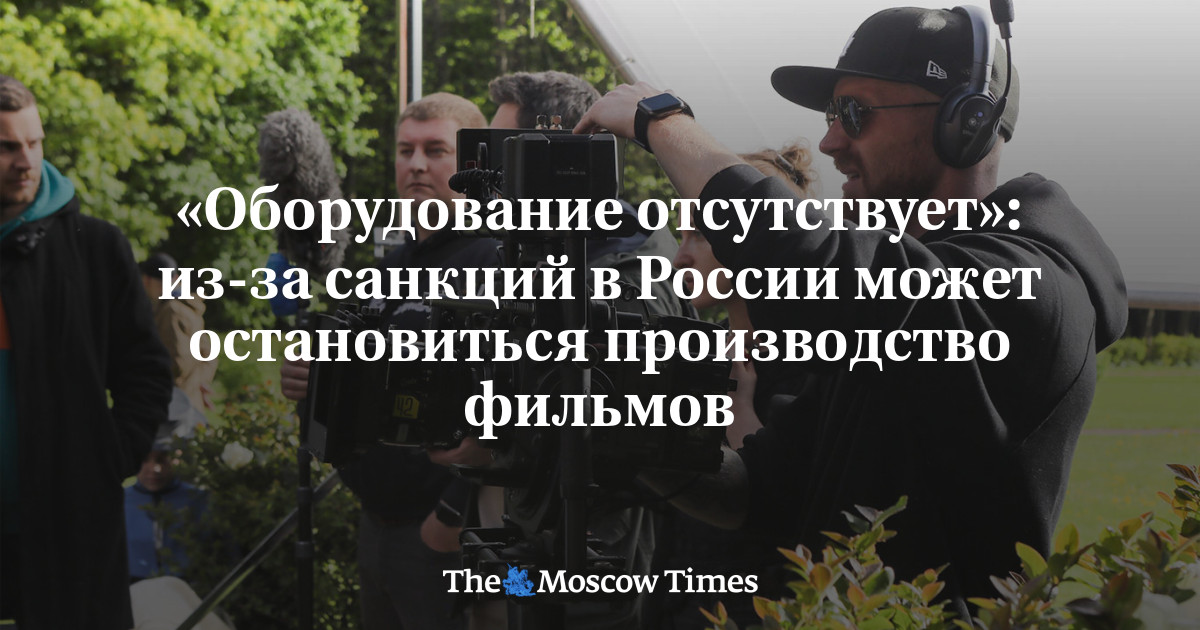 Lenfilm, the oldest film company in Russia, stated its inability to replace imported equipment and software for film production with domestic counterparts. The studio claims that they do not exist, writes RBC.
The studio report for 2021 refers to the instruction of the President of Russia to gradually replace "purchase of foreign products (works, services) equivalent in terms of technical characteristics and consumer properties of Russian products (works, services)". The general director of Lenfilm, Fedor Shcherbakov, said that the studio is "carefully monitoring the market" in search of Russian analogues. However, now in Russia there is neither the necessary domestic equipment, nor the demand for it.
"Consumers of film production services place high demands on the quality of equipment, and there is no demand for rental of Russian film production equipment," the report says.
The founder of the film company "Non-Stop Production" Sergei Melkumov agreed with this assessment. According to him, he last saw domestic equipment on the set "in 1989." Modern equipment for digital design and editing are brought from the USA, Great Britain and Japan, the cameras are mainly German, Irish. Market representatives say that even small consumables – gloves for installers, cables and glue for buttonholes – are mainly imported.
It is even more difficult for film companies to have no licenses for Western software – its absence is already affecting film production.
"At the post-production of our films this summer, the sound engineers are already complaining that there are problems with the software," says the producer. – And the software is the most important thing. And the fact is that Russian companies have ceased to provide access to it. The only way out is to look for workarounds," Melkumov complained.
The Soyuzmultfilm film studio faced a similar problem. Due to sanctions, the studio is unable to renew its animation software licenses, which are valid until the end of this year. "We are already actively looking for alternatives. In the coming years, the industry will have to develop its own original software solutions," the company representative explained.