russia ukraine news
In the Mykolaiv region, 230 hectares of wheat crops were destroyed by enemy shelling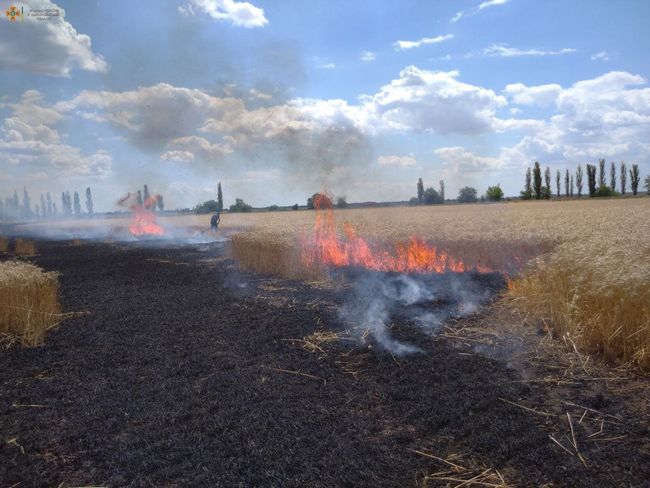 July 27, 2022 – 12:48 p.m
Photo from the Facebook page of the State Emergency Service of Ukraine
Near the village Kotlyareve of the Shevchenkiv Territorial Community of Mykolaiv Oblast, 230 hectares of wheat crop were destroyed due to enemy shelling, the State Service of Ukraine for Emergency Situations reported.
Interfax-Ukraine agency reports.
"Yesterday, as a result of the shelling, 230 hectares of the wheat crop were destroyed. Practically everything that was cultivated by farmers near the village of Kotlyareve of the Shevchenko territorial community. A field with barley on an area of ​​4 hectares near the village of Kotlyarove, and wheat on the roots of an area of ​​2.5 hectares near the village of Lymany burned down Halytsynivska TG," says the message on Facebook.
Read "The Day" on Facebook, Twitterwatch on Youtube and subscribe to the site's Telegram channel!