russia ukraine news
In the Slavic direction, the Armed Forces repulsed an enemy assault near the Valley and the Virgin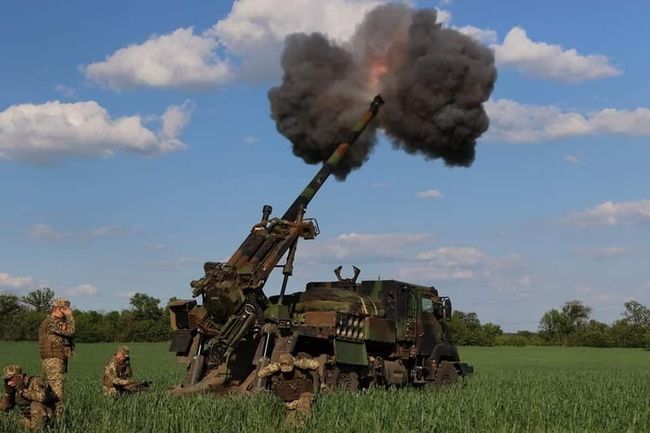 One hundred and twentieth day of heroic opposition of the Ukrainian people to the Russian military invasion continues.
In the Volyn and Polissya directions signs of formation of offensive groups of the enemy are not revealed. Units of the Armed Forces of the Republic of Belarus continue to carry out tasks to cover the Belarusian-Ukrainian border. Mobilization exercises are being held with the military commissariats of some oblasts, where issues of notification and manning of military units are being worked out.
In the Seversky direction the enemy continues to provide enhanced protection of the Ukrainian-Russian border. He fired on civilian infrastructure in the areas of the settlements of Stari Vyrky, Atynske and Starikove.
In the Kharkiv direction the enemy carried out artillery shelling of civil and military infrastructure in the areas of the settlements of Kharkiv, Ruska Lozova, Pechenehy, Khrestyshche, Mospanove, Staryi Saltiv, Ruski Tyshky, and Pryshib.
In the Slavic direction the enemy fires on civilian infrastructure from barrel artillery and rocket-propelled grenade launchers in the areas of Bohorodychny, Adamivka, Dibrivny, Kurulka, Petrovsky, Vernopil and Mazanivka. Our soldiers repulsed the enemy's assault near the Valley and the Mother of God and forced the occupiers to withdraw.
In the Donetsk direction the enemy continues to fire on units of the Defense Forces with artillery and jet artillery, mortars and tanks along the line of contact. The main effort is focused on Severodonetsk and Bakhmut directions in order to establish control over the settlements of Severodonetsk, Mykolayivka. It is fixed at the previously captured positions in the Loskutivka and Rai-Oleksandrivka districts. Trying to make up for losses.
In the Kramatorsk direction the enemy did not take active action.
Not feeling the support of the inhabitants of the temporarily occupied Ukrainian territories, the occupiers are afraid of total resistance from the local population. In this regard, they carry out illegal searches, detentions and arrests.
Our units continue to perform missile and artillery fire tasks in certain areas and beat the occupiers in close combat.
We believe in the Armed Forces of Ukraine! Let's win together! Glory to Ukraine!