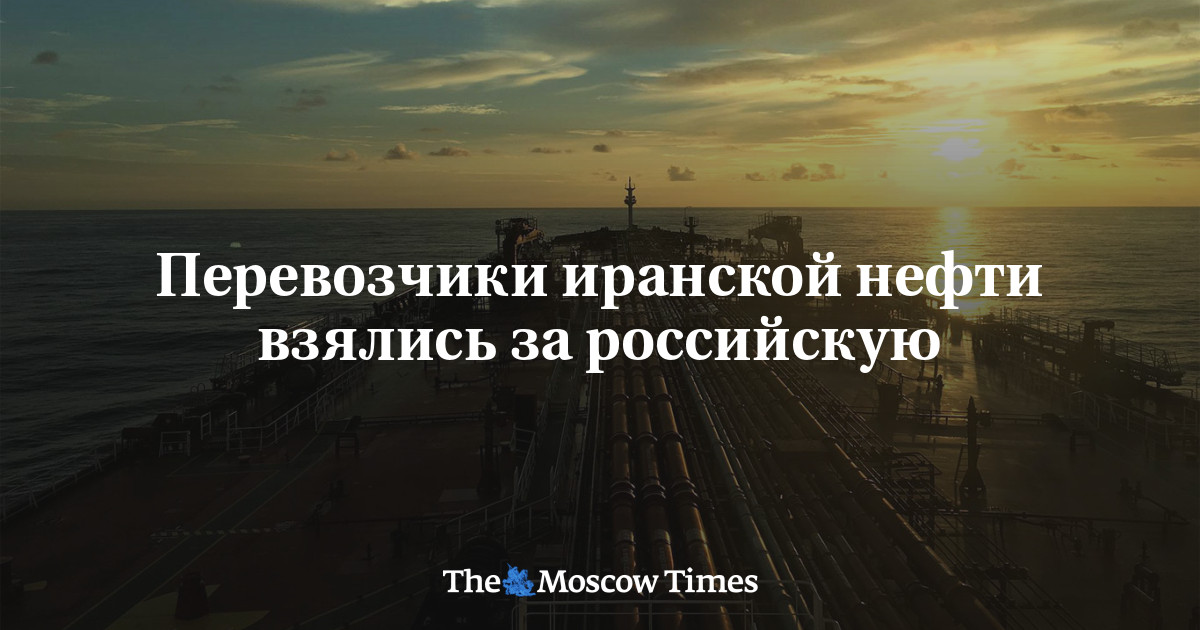 Despite international sanctions, Iran, albeit in limited volumes, continues to export its oil. Official sanctions against Russian oil in the European Union have not yet been introduced (this will happen in early December), but carriers are already switching from Iranian oil to Russian.
Eleven tracked tankers that previously carried Iranian oil have made 16 voyages from Russian ports since April, carrying crude oil and oil products, according to a report by analytics firm Vortexa. These are mainly medium-sized vessels – the Aframax class, which can usually be loaded with 730,000 barrels. Although there are supertankers – VLCC, about 2 million barrels.
In the first half of July, such vessels carried 250,000 barrels of Russian oil per day, up from 170,000 in April. "While more companies refuse to ship Russian oil and products, those familiar with the trade in the sanctioned commodity will continue to use their tankers to help Russia export its oil east of the Suez Canal," Vortexa said in a report.
As in other areas, trading in prohibited (or questionable) goods, although risky, is profitable. Freight rates for Aframax tankers rose to $40,000 per day from $10,000 in January, The Wall Street Journal recently wrote, citing ship brokers.
The main buyers of Russian oil are China and India. Their average daily purchases amounted, respectively, to 1.13 million barrels per day in June against 670,000 barrels per day in January and 1 million barrels against the virtual absence of imports before the start of the war, Vortexa wrote earlier.
However, activity has slowed down recently: according to data compiled by Bloomberg, in the four weeks to July 15, average daily deliveries to China amounted to 784,000 barrels, and to India – 679,000 barrels.
Observers have repeatedly noted: tankers with Russian oil began to turn off transponders to hide where they are going, or operations to transfer oil to other ships. The Vortexa report confirms that the number of cases of transshipment of Urals in the Atlantic is growing. Moreover, of the 14 VLCC and Aframax class tankers that have disappeared from radar in recent weeks, five previously transported Iranian oil.