russia ukraine news
Roscosmos releases coordinates for strikes on European capitals – The Moscow Times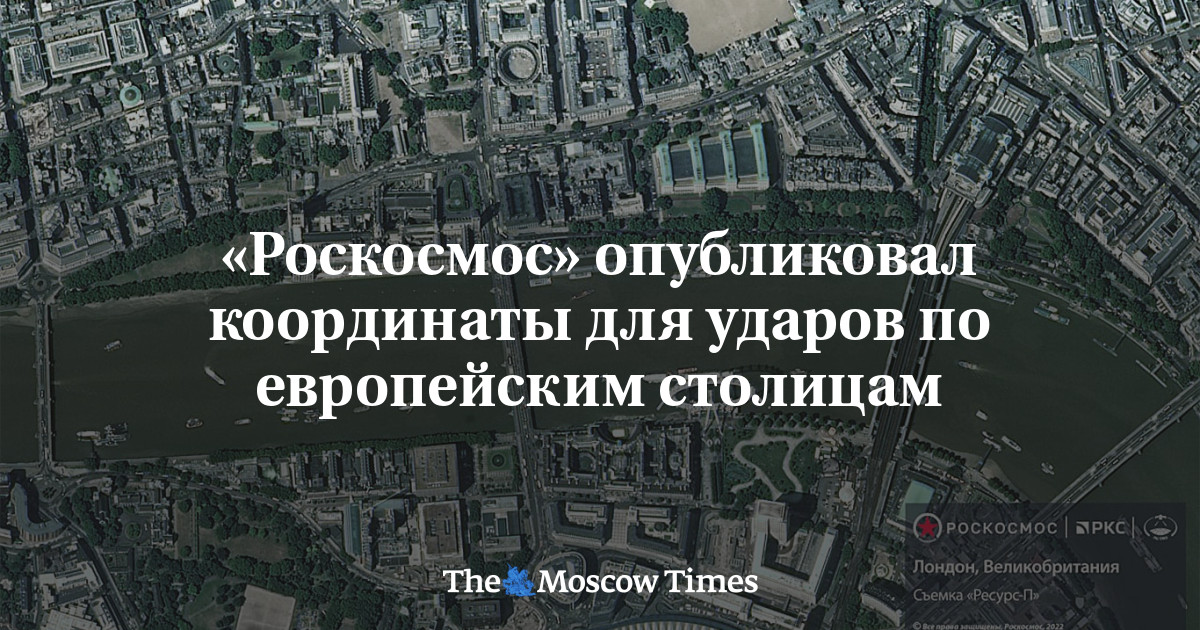 On the first day of the NATO summit in Madrid, Roscosmos published the coordinates of European capitals and Washington. The department explained that they did this "just in case."
In addition, satellite images were posted there and stated that they represented "decision-making centers that support Ukrainian nationalists." Roscosmos considers NATO headquarters in Brussels, the Bundestag building in Berlin, the center of London and Paris, the Pentagon and the White House in the United States, as well as the very venue for the Alliance summit in Madrid, to be such.
Earlier, NATO Secretary General Jens Stoltenberg said that the participants in the NATO summit in Madrid on June 28-30 would declare Russia a "threat to peace and stability", ceasing to consider it as a partner.
He also warned Russian President Vladimir Putin about the inadmissibility of unleashing a nuclear war. Stoltenberg called Russia's nuclear saber-rattling "dangerous and irresponsible."
Dmitry Medvedev, Deputy Chairman of the Security Council of the Russian Federation, also spoke about the threat of a third world war on the eve of the NATO summit. He warned that Moscow would regard "any attempt to encroach on Crimea" as a casus belli, and if a NATO country does this, then Russia will have to fight with the entire Alliance.
Earlier, Medvedev said that Moscow would hit "decision-making centers" if Ukraine used Western-supplied weapons to attack Russian territories. He also called for an end to nuclear arms talks with the United States.
Meanwhile, the State Duma considered that the main threat to Russia comes from Great Britain. Andrey Gurulev, a member of the defense committee, said that London would be Moscow's first target in the event of a large-scale war. He also added that he "studied critical facilities in Europe" and suggested hitting "one torpedo" on oil refining in the Netherlands.