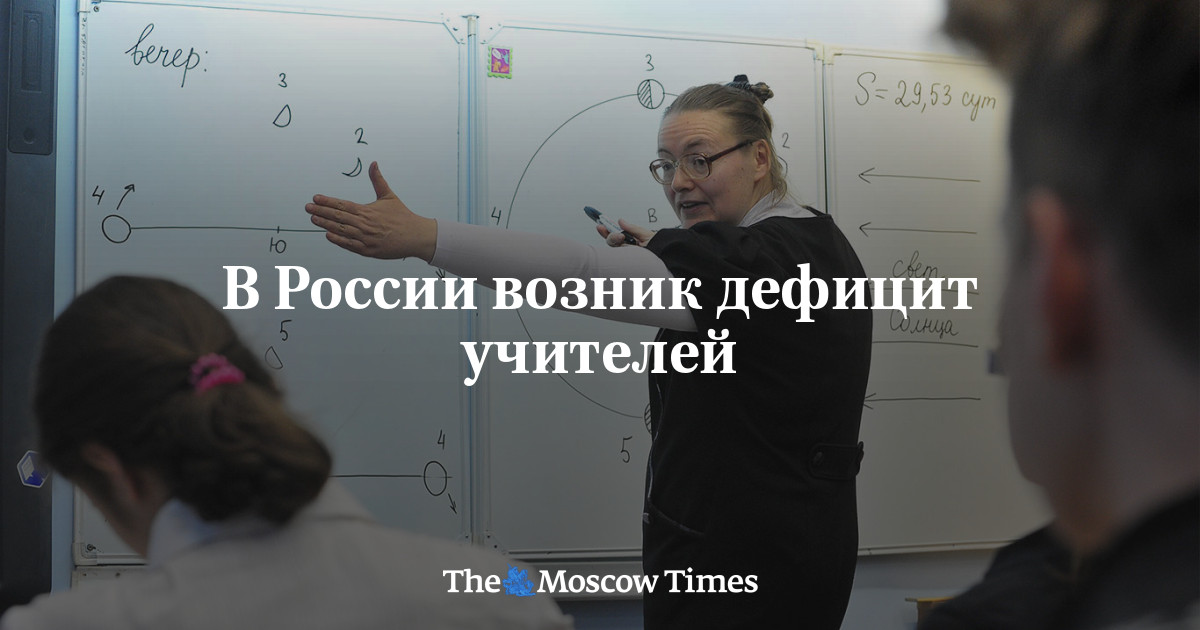 Last academic year in many regions of Russia there was a shortage of teachers, educators and school leaders. First of all, it is caused by low salaries with large volumes of work, Kommersant writes.
According to the Center for the Economics of Lifelong Education of the RANEPA, in the 2021/22 academic year, 3.1% of vacancies in the field of secondary education were not filled in the country. By federal districts, this figure varied from 4.8% to 1.2%.
The biggest shortage of school workers was observed in the Southern Federal District (4.8%), in the North-West region (4.6%), in the Urals (4.4%). The least problems with personnel are in the North Caucasian (1.2%), Central (2.1%) and Volga (2.5%) federal districts.
According to RANEPA experts, the situation in the regions differs due to differences in wages. In 2021, in some cases, the difference was five times. For example, school teachers can receive more than 100 thousand rubles in Moscow, in the Chukotka and Yamalo-Nenets autonomous regions, and in Chechnya, Ingushetia and Kabardino-Balkaria – only 20 thousand.
According to the May decrees of the President, the teacher's income must exceed the average salary in the region of residence. In fact, this has only been achieved in some subjects. Thus, in Moscow the figure is 124%, and in the Trans-Baikal Territory – only 84.4%. At the same time, such figures are often achieved through part-time work.
"In order for a teacher in the region to be able to pay a salary above the average, he needs to be given two rates and a class teacher," said Olga Miryasova, organizing secretary of the Teacher trade union.
The Ministry of Education was going to launch a pilot project to increase the salaries of teachers in five regions of the Russian Federation in September 2022, but it was postponed indefinitely.
Now Russian teachers from poor regions are being lured to work in the occupied territories of Ukraine, offering large salaries – up to 200,000 rubles a month. For comparison: the average salary of a school teacher in Russia as a whole in 2021 was just over 43 thousand. In Donbass, Zaporozhye and Kherson region, teachers will teach Ukrainian children the "correct" history, geography and social science.