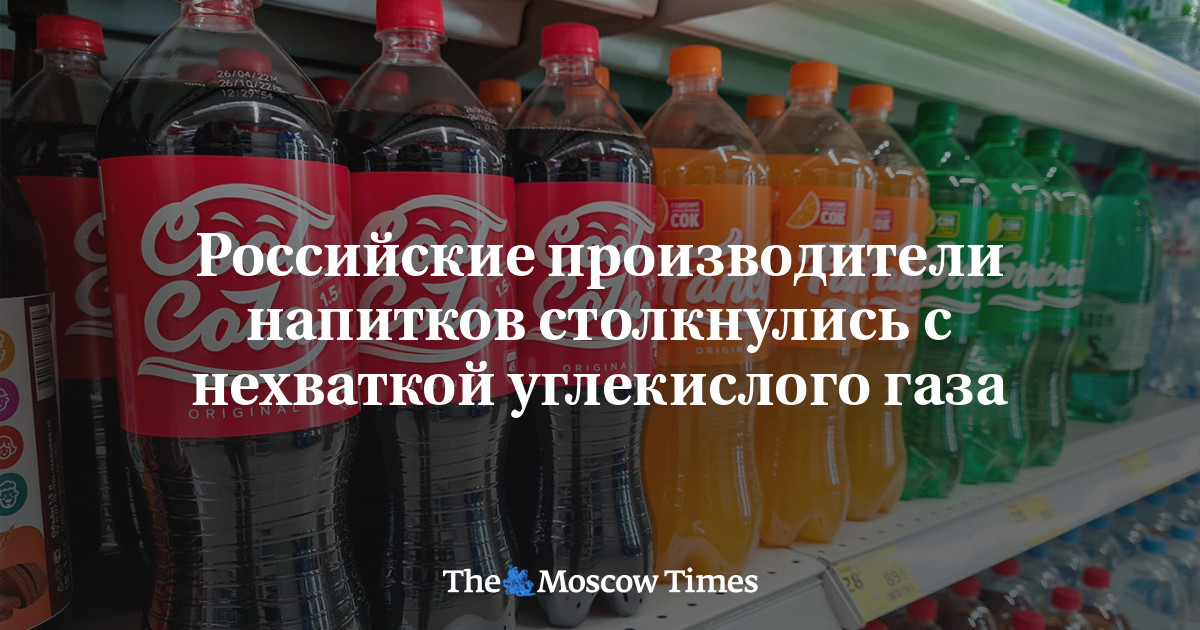 Due to the reduction in the presence of Coca-Cola and PepsiCo in Russia, producers of other carbonated drinks are faced with a shortage of carbon dioxide. According to Kommersant, citing sources among manufacturers, problems with the purchase of carbon dioxide began at the end of May. Now the gas deficit is estimated at 10-20%.
Market participants believe that chemical companies have reduced gas output for several reasons. Carbon dioxide is a by-product in the production of fertilizers – because of the war in Ukraine, their exports have now begun to decline. According to President of the Russian Association of Fertilizer Producers Andrey Guryev, deliveries of Russian fertilizers abroad in April fell by 40% compared to March. The situation was affected by difficulties with payments and freight.
Other reasons cited as an increase in demand from other industries and scheduled repairs of a number of enterprises. So, Even during the coronavirus pandemic, part of the carbon dioxide production was transferred to the production of medical oxygen. In addition, the president of Soyuznapitkov, Maxim Novikov, notes that due to the lack of packaging, they began to switch to larger containers. This also affects the amount of gas required.
The carbonated drinks market in Russia is in the process of reformatting. In March, PepsiCo announced that it was no longer bottling Pepsi, Mirinda and 7Up. In June, Coca-Cola HBC stopped factories in Russia and is selling off reserves. According to NielsenIQ, from January to March, the share of local brands of carbonated drinks increased from 12.7% to 15.1%. Local producers plan to expand the range further.