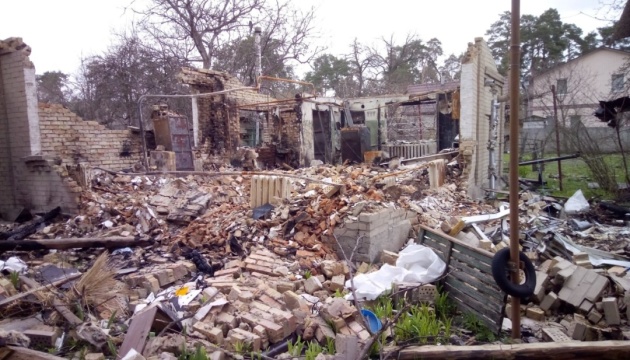 Bohdan Plahotniuk reports on the destruction of archival materials of Ukrainian political prisoners Vyacheslav Chornovil and Mykola Plahotniuk, the National Union of Journalists reports.
It is noted that the archives were located in the family home of Bohdan's parents – Valentina Chornovil, Vyacheslav's sister, and Mykola Plakhotniuk – in Lisova Bucha, Bucha.
"My childhood and youth were destroyed …
– the archive of my uncle, the Hero of Ukraine, Vyacheslav Chornovil was partially destroyed
-destroyed all the books from the former Chornovil Foundation and more than 60 complete sets of ten volumes of Chornovil, which was arranged by my mother
"The archives of my father, a political prisoner of the Soviet system, Mykola Plakhotniuk, were destroyed, except for a few notebooks that flew out during the explosion," Bohdan Plakhotniuk said on Tuesday, April 19, when he first managed to get around Bucha.