russia ukraine news
Taxi services collapsed from Moscow to the Urals after Cisco and Microsoft announced they were pulling out of Russia – The Moscow Times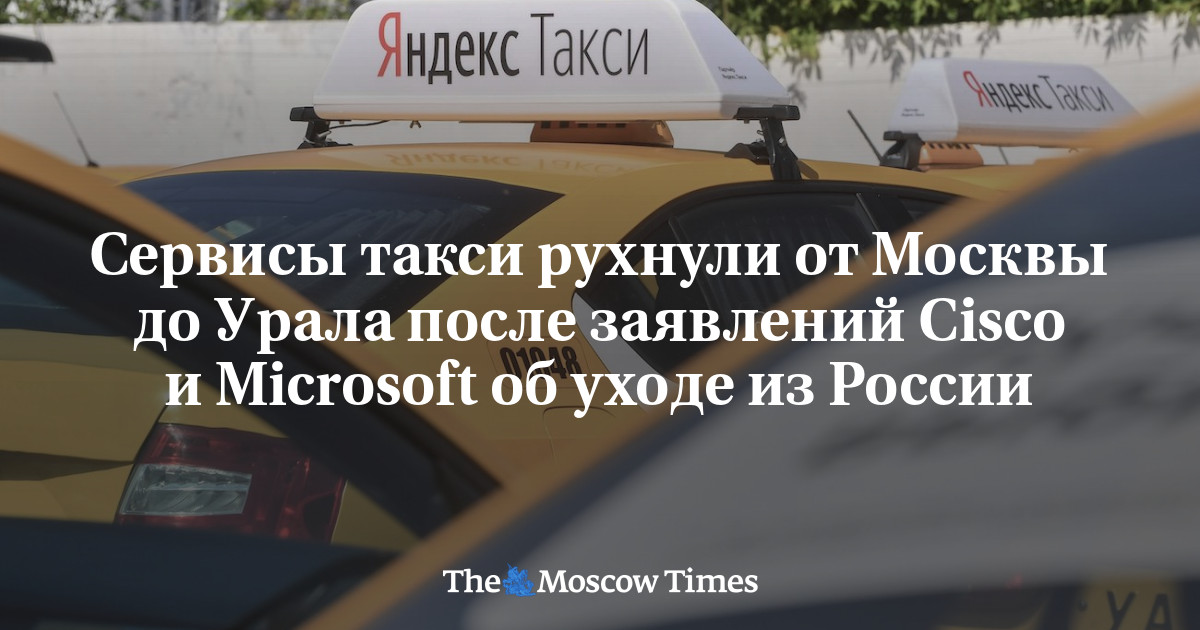 Russian taxi aggregators experienced a massive outage on Friday that swept half the country and hit users from Moscow to the Urals.
The Yandex Go, Uber, Taxi.ru, Lucky, Citymobil and Maxim applications were unable to accept orders on both Android smartphones and iOS iPhones.
The problem in the capital arose around 11.00 Moscow time and lasted for several hours. When trying to order a car, users received the messages "Failed to complete the operation", "a connection error occurred, but the search for a taxi continues" or "unknown error".
According to Kommersant, disruptions in the work of Yandex Go, Uber and Citymobil were observed in Voronezh. In St. Petersburg, Dagestan, the Rostov region and Bashkortostan, Yandex Go and Uber did not work.
In Stavropol, Yandex Go worked intermittently. Yandex Go, Uber, Citymobil and Maxim collapsed in Yekaterinburg.
Ural edition 66.ru reported failures of Yandex.Taxi, Maxim, Citymobil and Uber applications. "It looks like an endless search," said one of the readers of the publication: the application reports the search for cars and shows them on the map, but the order does not occur.
In Perm, Yandex. Taxi, Uber and Citymobil; in Chita – "Maxim", "Omega", Mini, "Let's go". The Yandex.Taxi (0+) application allowed logging in and creating an order, but did not show cars nearby and did not assign a driver. The Taxi taxi service created an order, but then automatically canceled it, writes chita.ru.
Users of the Yandex Go service really have difficulties accessing ordering a taxi, experts are working to eliminate the difficulties, RBC was told in the press service of Yandex.Taxi.
Information about failures was also confirmed in the Maxim taxi service. Its representative Pavel Stennikov explained to RBC that the application stopped working as a result of an influx of customers from competitors. According to Kommersant, the apps went live at around 2:00 pm Moscow time. The crash, which affected large cities but affected the Far East and Crimea, took place the day after two large American hi-tech companies announced their withdrawal from Russia.
Cisco – the world's largest manufacturer of telecom equipment – announced that it was leaving the markets of Russia and Belarus and would return money for prepaid software. A few hours later, Microsoft announced that it would wind up business in Russia until there was nothing left of it.
Last week, Microsoft closed the ability for Russian users to download Windows 10 and Windows 11.