russia ukraine news
The average size of apartments in new buildings in Moscow has shrunk to a minimum since Soviet times – The Moscow Times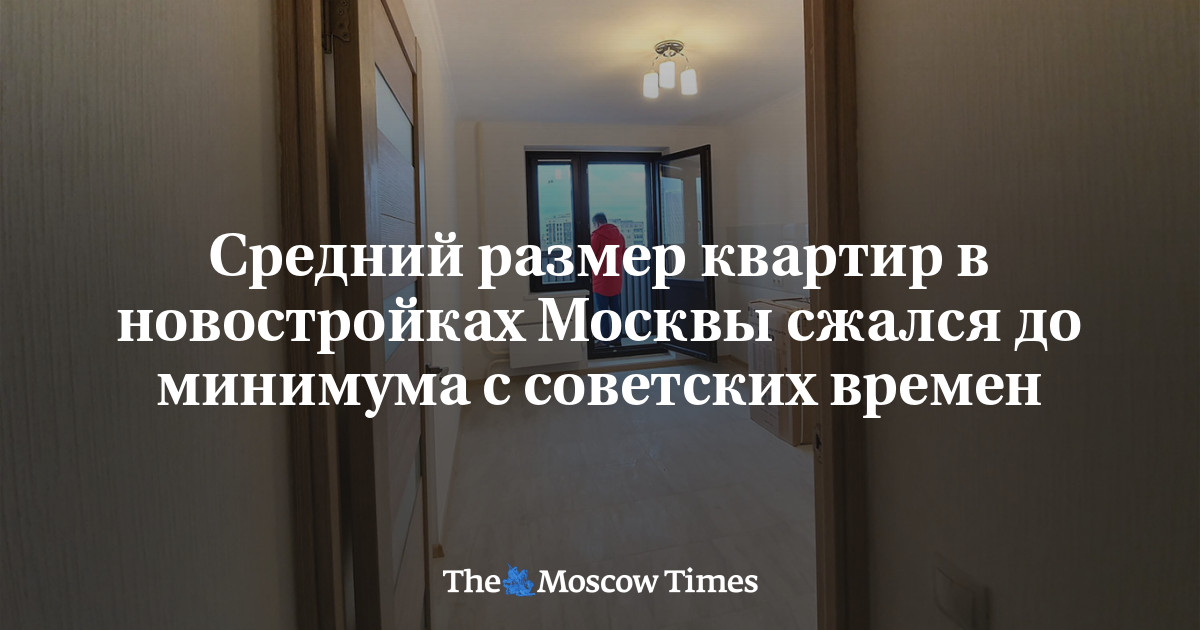 Moscow developers continue to reduce the average area of ​​apartments in new buildings against the backdrop of rising housing prices and falling incomes of citizens. According to the results of the second quarter of 2022, the indicator dropped to 46.8 square meters – this is the minimum in the entire modern history of Russia, Kommersant reports, citing data from the Metrium real estate agency.
According to analysts, over the past two years, the average area has decreased by 10 square meters, while only this June – by 2.1. Over the year, the average area for all classes of housing and apartments fell by 12%, to 57 square meters, bnMap.pro noted.
Studios and one-bedroom apartments now account for 58% of all retail offerings, up from 41% in 2020. During this time, their area has decreased by about 2.5 "square" – to 24.2 and 38.3 square meters, respectively.
Five years ago, a 30-meter apartment in the capital cost less than a 20-meter one now, said Irina Dobrokhotova, chairman of the board of directors of Best Novostroy.
Metrium clarified that in June 2022, apartments in mass new buildings were sold at an average of 282,000 rubles per square meter, which is 55% more than two years ago. To "smooth out" such a difference, the area of ​​new housing was reduced, due to which the average cost increased slightly.
To keep up the demand, developers started offering micro-apartments: in 2021, even 9-12 square meters of housing appeared.
In early July, the Accounts Chamber proposed to exclude studios and one-room apartments from the program of preferential housing loans. The department considered that "the state should not support the demand for uncomfortable typologies." The initiative was opposed by the Ministry of Construction, some State Duma deputies and senators.