russia ukraine news
Three tons of Russian gold disappeared after export to Switzerland – The Moscow Times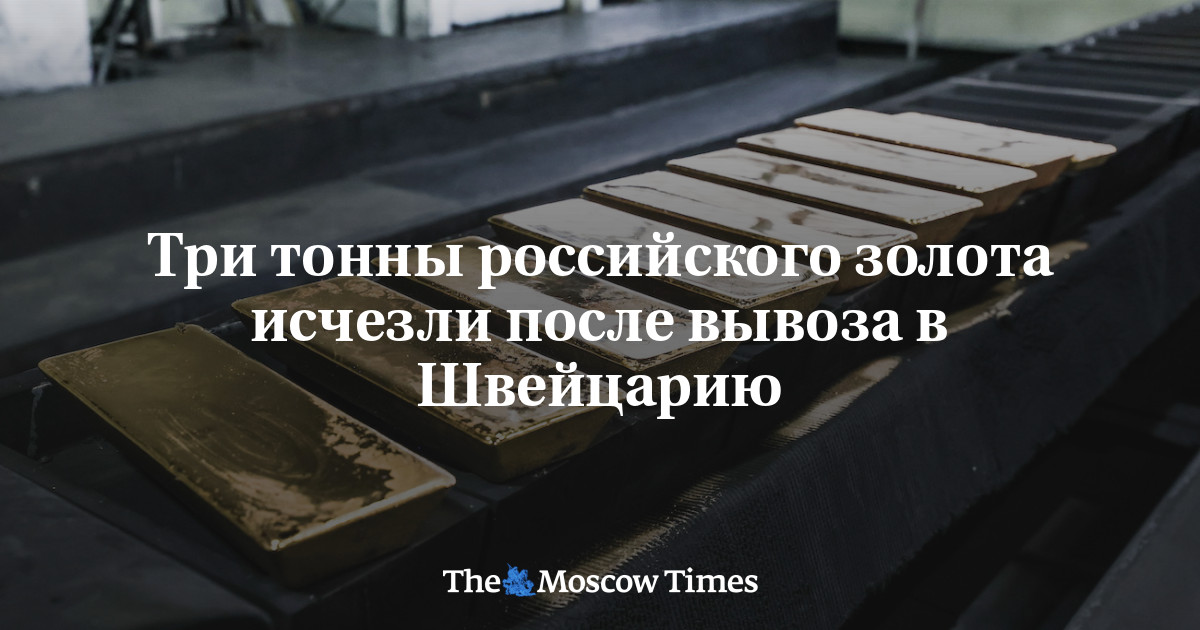 Tons of Russian gold seem to have sunk into the ground in Switzerland, where they were taken in May, according to national customs statistics.
The first delivery since the beginning of the war in the amount of 3.1 tons took place after a two-month break in March and April, when Western banks and refineries announced a "boycott" of Russian gold.
According to Bloomberg, the import of gold was recorded by Swiss customs. But his fate remains a mystery.
The Swiss Association of Producers and Traders of Precious Metals (AFCMP) said on Thursday that none of its members had imported gold from Russia. Nor did any of the country's four refineries, which together process two-thirds of the world's gold, accept the metal.
Before the war, Switzerland was the second largest destination for Russian gold sales after Great Britain, where about 80% of exports were exported. Swiss customs recorded record deliveries in the last pre-war months – 4.6 tons in December and another 4 tons in January.
But after the invasion of Ukraine, the gold flow stopped. The London Bullion Market Association (LBMA) has excluded Russian refineries from the list of trusted suppliers (Good Delivery). And although sanctions were imposed only on the gold reserves of the Central Bank of the Russian Federation, and the largest gold mining company in Russia, Polyus, does not appear on the sanctions lists, it has become almost impossible to sell the precious metal on the world market.
Being practically the largest gold miner on the planet, in March and April Russia was able to sell abroad only 100 kg of gold – 0.4% of its former exports, which reached 25 tons per month.
A blockade of Russian gold could cost the economy nearly $20 billion in export earnings annually. Last year, 302.2 tons of gold worth $17.4 billion were exported from the Russian Federation, and a year earlier – 320 tons worth $18.5 billion.
Gold production in Russia (mining + secondary) in 2021 amounted to 330.9 tons. This is the second figure in the world after China (332 tons).