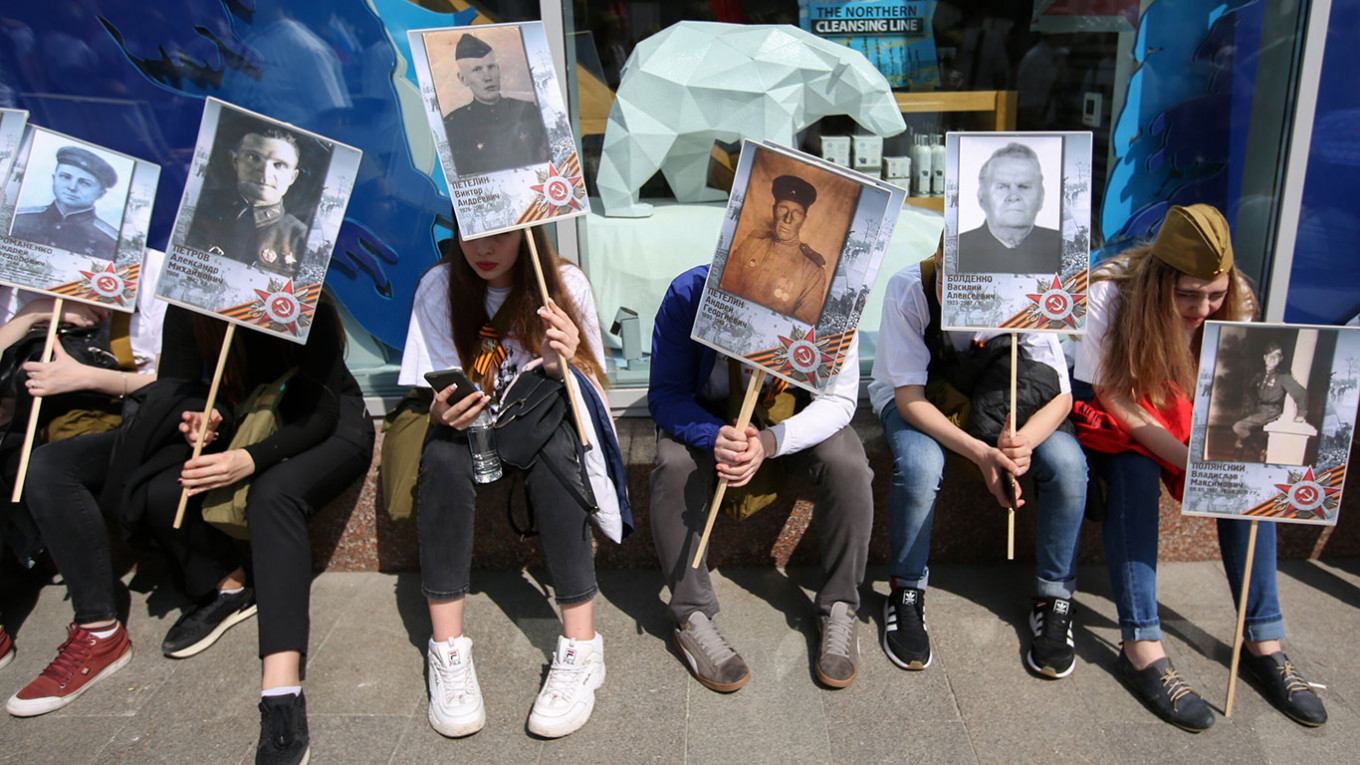 The authorities of the United States, Great Britain and Ireland have banned the traditional procession with portraits of veterans of the Great Patriotic War on May 9, reported Sergei Makarov, co-chairman of the central headquarters of the Immortal Regiment of Russia movement.
The German authorities have not yet officially banned the procession, but they are working on an "alternative" format for the event. According to Makarov, this will be a procession in support of Nazism. Against the action the authorities of Kazakhstan also spoke.
Also, the US authorities canceled the ceremony with the participation of Russian diplomats, which was supposed to take place at the Spirit of the Elbe memorial in Virginia.
A representative of the "Immortal Regiment of Russia" said that 40 states announced the march, but "the situation is changing quite dramatically in the world." He suggested that closer to May 9, "probably there will be bans."
The action "Immortal Regiment" was first held in Tomsk in 2012 – at the parade on May 9, the townspeople stood in line with portraits of their relatives-front-line soldiers. The movement was initiated by Tomsk journalists Sergey Lapenkov, Sergey Kolotovkin and Igor Dmitriev. Its principles were formulated in the charter of the movement: The Immortal Regiment is a non-commercial, non-political, non-state civil initiative, which is alien to any ideology.
In parallel with the "Immortal Regiment" in 2015, the "Immortal Regiment of Russia" movement arose in Moscow. Its organizer is the all-Russian public movement "Volunteers of Victory", subsidized from the federal and departmental budgets, and the actions themselves are held under the auspices of "Rospatriottsentr" and Rosmolodezh.
Until recently, there were no fundamental disagreements between the movements; in 2019, their leaders signed an agreement on uniform principles for organizing and holding the procession. However, in 2022, the co-founder of the Immortal Regiment of Russia, the first deputy chairman of the Russian State Duma Committee on Labor, Social Policy and Veterans Affairs, Elena Tsunaeva, announced that photos of the military who died in Afghanistan, Chechnya and Ukraine will also appear at the action. The authors of the original "Immortal Regiment" asked not to distort the meaning of the action.