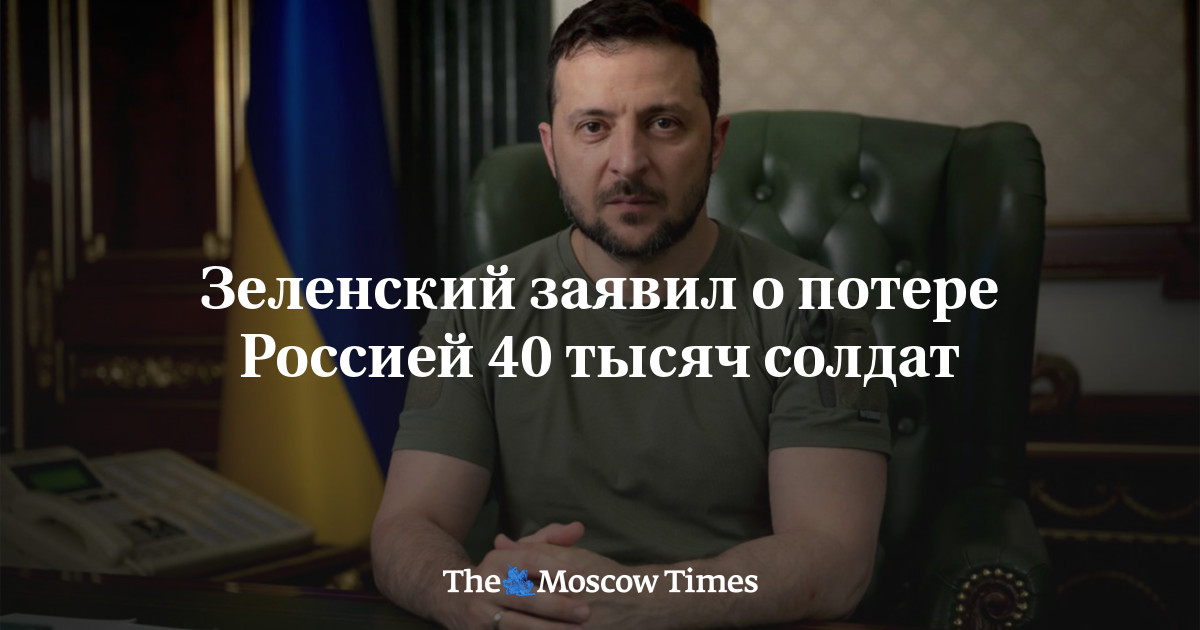 The Ukrainian military has killed about 40,000 Russian soldiers since the beginning of the war. Several tens of thousands more soldiers were "crippled," Ukrainian President Volodymyr Zelensky said.
"40 thousand killed occupiers alone," he stressed.
The politician noted that the Russian authorities have not informed citizens about losses on the Ukrainian front for four months, there was not even censored information.
"Complete silence. Nothing was published or said in numerous interviews and speeches at the political and military levels," Zelensky said.
According to the Armed Forces of Ukraine, by July 26, 39 870 Russians, including 170 people – on the 25th. "The biggest losses (over the past day) the enemy suffered in the Bakhmut direction", – noted in the Ukrainian General Staff.
Earlier, CIA Director William Burns said about 15,000 Russian soldiers were killed in Ukraine, and about 45,000 more soldiers could be injured. According to him, about the same losses, but slightly less, were suffered by the Ukrainian army.
In mid-July, the Chief of the British Defense Staff, Tony Radakin, reported 50,000 dead or wounded Russian servicemen.
The last time Russia announced official data on losses on March 25: 1351 dead, 3825 wounded.
In mid-April, the Russian Ministry of Defense claimed that the irretrievable losses of the Armed Forces of Ukraine and "mercenaries" exceeded 23 thousand people.