Sports
2 friends created havoc in IPL, teams became champions 9 times, one made entry in the other's league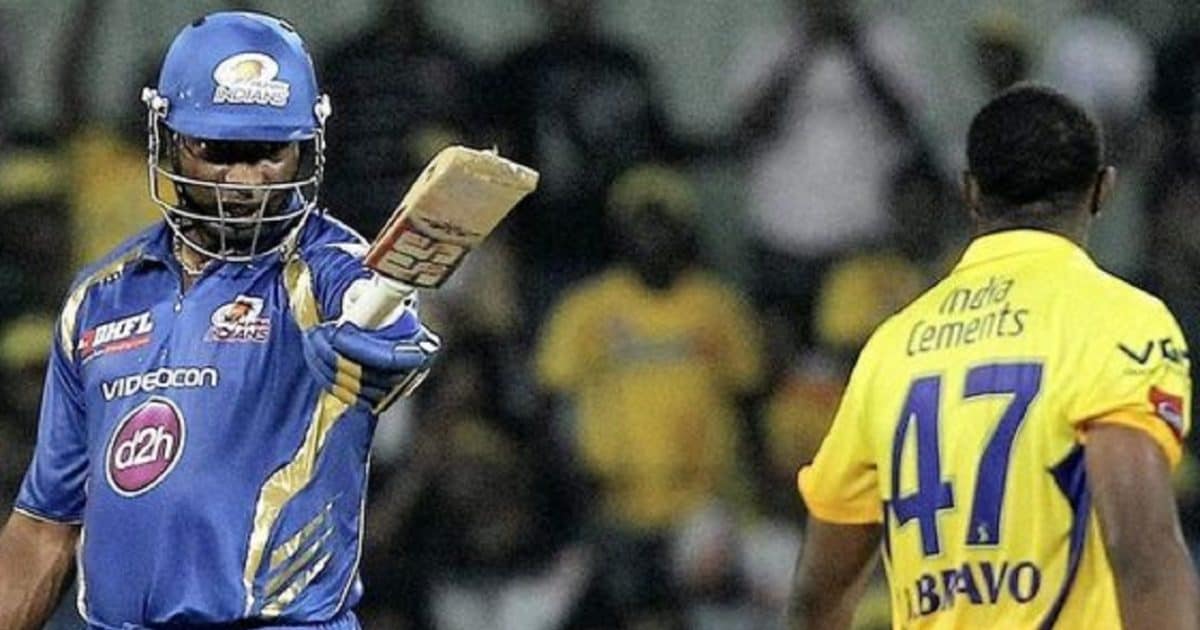 highlights
IPL 2023 will start from 31 March
The first match of the league will be between Chennai and Gujarat
New Delhi. Dwayne Bravo and Kieron Pollard. These 2 veterans have been a strong link of West Indies as well as Chennai Super Kings and Mumbai Indians. Dwayne Bravo became a part of this league from the very first season of IPL. Kieron Pollard entered IPL in 2010. The stories of Kieron Pollard's arrival in the world's biggest T20 league and the competition for him in the auction are very interesting.
Dwayne Bravo's IPL career started with Mumbai Indians in 2008. Bravo played for Rohit Sharma's team till 2010 and then Chennai Super Kings took him in his court. Bravo joined the think tank of the team along with joining Mumbai. Started telling about young Kieron Pollard. Bravo tried to get Pollard to join Mumbai team in 2009 itself. However, it could not happen. Bravo continued his efforts. 2009 Champions League T20 and many tournaments When Kieron Pollard performed brilliantly, Dwayne Bravo insisted once again. This time the management of Mumbai Indians agreed to buy Pollard at any cost.
" isDesktop="true" id="5678383″ >
decided by secret bid
Kieron Pollard appeared in the auction for the first time for the IPL 2010 season. Mumbai Indians were already ready, but in the auction, many other teams also competed to loot Pollard. Kieron Pollard's base price in the auction was Rs 1 crore. Was around, but due to the bidding war of the teams, this amount reached Rs 3.50 crore. Due to Pollard, the purse of Mumbai, Chennai, Kolkata and Bangalore teams was almost empty. 4 teams tied with a bid of Rs 3.50 crore But then the then IPL chief Lalit Modi, while implementing the tie-break rule, asked the teams to give a secret amount in writing for Pollard. In this, whichever team had the highest bid, Pollard would have gone to its share.
Dhoni hit sky-high sixes after eating butter chicken-roti, Mr. IPL was stunned, interesting story
Chennai defeated by Mumbai's cleverness
After the withdrawal of Kolkata Knight Riders, 3 teams were contenders for Kieron Pollard. In the tie-break, Chennai wrote an amount of Rs 6.50 crore and Bangalore less than this. Mumbai Indians cleverly made a slip of a little more than Rs 6.50 crore. In 2009, Chennai spent Rs 6.50 crore on Andrew Flintoff of England. Mumbai had guessed that Chennai would offer the same amount for Kieron Pollard. Mumbai's bet proved to be correct and Kieron Pollard was in his team. Have come.
Rohit was threatened by the police to put him in jail, yet he did not leave the habit, he used to do this work
However, Pollard got Rs 3.50 crore only. According to the rules, the player was to get only the amount in the purse of the teams. All the money above that went to the IPL account. Kieron Pollard took 15 wickets in the IPL debut season scoring 273 runs in 14 matches. He was a part of Mumbai Indians from start to finish. Mumbai won 5 times while Dwayne Bravo's team Chennai won the IPL title 4 times. Is.
First read breaking news in Hindi News18 Hindi| Read today's latest news, live news updates, most reliable Hindi news website News18 Hindi.
Tags: chennai super kings, Dwayne Bravo, IPL, IPL 2023, Kieron Pollard, mumbai indians
FIRST PUBLISHED : March 28, 2023, 07:40 IST