Sports
Australia included this dangerous player in the team, has played a stormy innings against India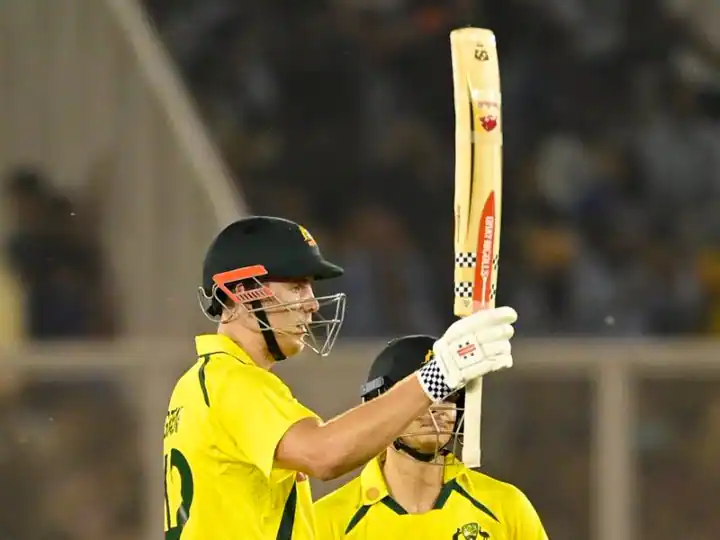 Cameron Green in Australian Team: Australian wicket-keeper batsman Josh English has been out of the team due to injury. At the same time, the Australian team has also announced the replacement of English. Actually, the Australian team has included dangerous all-rounder Cameron Green in the team instead of Josh. Cameron Green is considered a very explosive batsman. He also batted vigorously in the T20 series against India.
Australia included all-rounder in place of wicketkeeper
The team has also taken a big risk by including Cameron Green in the Australia team. Actually, Josh English was present as a wicket-keeper batsman in this World Cup as a backup of Matthew Wade. But after he was out of the tournament due to injury, Australia has included Cameron Green, who is an all-rounder, in the team. In such a situation, there is only one wicket-keeper batsman Matthew Wade in this World Cup for the Australian team.
The coach had already indicated the inclusion of Green
On Josh English's exit from the T20 World Cup, Australia's head coach McDonald said, "Unfortunately there has been a strange accident with Josh. Now he will not play in T20 World Cup. While pointing to Cameron Green, he said that Cameron Gree is obviously a topic of discussion. However, apart from Green, wicket-keeper batsmen like Nathan Ellis, Alex Carey, Josh Philly were also being discussed. However, the team gave Green a chance in place of Insab and included in the team.
Josh out of the World Cup
Let us tell you that Australia's wicket-keeper batsman Josh Inglis got injured while playing golf. Inglis was playing golf at the New South Wales club of La Peruse, when his hand was cut off by a piece of iron. Josh has had to be out of the T20 World Cup due to this injury. Now Cameron Green has been included in the team in his place.
Read also:
IND vs PAK: Rishabh Pant said before the great match against Pakistan, said- 'My hair gets raised'
T20 World Cup 2022: Sri Lanka qualified in T20 World Cup Super-12, beat Netherlands by 16 runs