Sports
Before the final against England, Rameez Raja encouraged the Pakistan team, said this big thing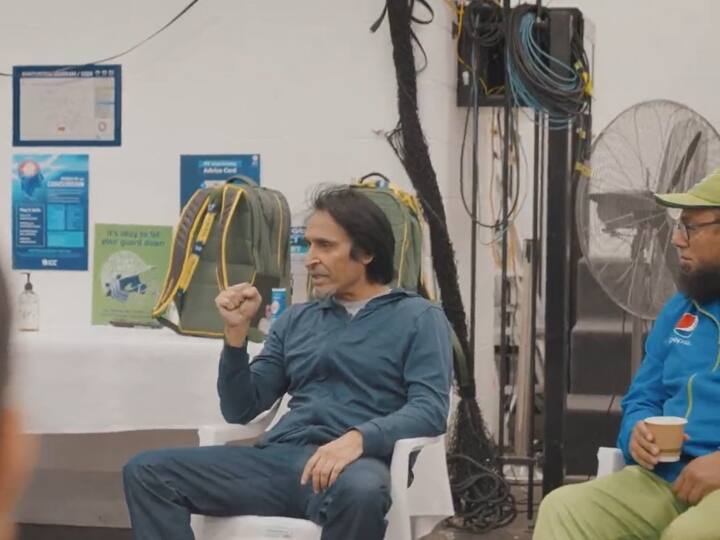 Pakistan vs England: Pakistan and England cricket team have made their place in the final of T20 World Cup 2022. Now the final of this World Cup will be played between Pakistan and England on 13 November. At the same time, before this title clash, the Chief of Pakistan Cricket Board Rameez Raja was seen meeting the Pakistan team. During this, he has also given a special message to the team before the final.
Rameez Raja gave a special message to the Pakistani team
Before the final of T20 World Cup, Pakistan Cricket Board President Rameez Raja met the Pakistan team and gave them a special message before the title clash. Rameez said, 'Many many congratulations. Amazing fightback. It's a great comeback. You should be proud of this. All this has happened because of unity. Whatever will happen in the future, but you have to give your 100 percent.
Rameez Raja also praised the support staff of Pakistan. The video of this conversation between Rameez Raja and Pakistan team has also been shared by PCB from its official Twitter account. During this conversation with Rameez Raja, Pakistan's coach Saqlain Mushtaq and the whole team were seen together. After the way Rameez Raja has encouraged the team, it will be interesting to see that the Pakistan team defeats England in the final and wins the title. Or not.
News Reels
The title clash will be between Pakistan and England
Let us tell you that there is going to be a title clash between Pakistan and England in the final of T20 World Cup. This match between the two will be played on 13 November at the Melbourne Cricket Ground. On the one hand, the Pakistan team has secured its place in the final by defeating New Zealand in the first semi-final. England, on the other hand, defeated India by 10 wickets in the second semi-final to qualify for the final.
Read also:
NZ vs IND: Rahul Dravid has been given a break from the New Zealand tour, Laxman will be the coach of Team India
T20 WC 2022: Questions raised on Babar-Rizwan, so why not Rohit-Rahul? Know how this pair overshadowed Team India