Sports
'Can you tell?' Virender Sehwag shared the scorecard of the old test match and asked a question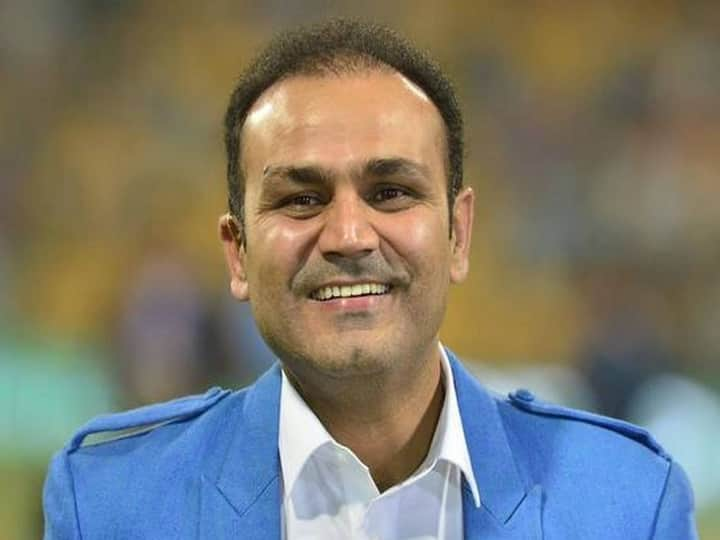 Virender Sehwag News: Former Indian cricketer Virender Sehwag remains very active on Twitter. Sehwag often entertains the fans on one or the other tweet. Meanwhile, by sharing a photo of the scorecard of the old Test match from his Twitter, he has asked questions to the fans. Actually, he has shared the photo of the scorecard of a Test match played between India and Pakistan in 2006. It is visible in this photo that Virender Sehwag and Rahul Dravid are playing and both the players have scored 404 runs without losing wickets.
people asked questions
Sehwag has also asked a question to the people while sharing its photo from his official Twitter. He wrote while asking the question, forget the scorecard, there is one very interesting thing about this Indian 11. Can you tell? People tried to answer this question of Sehwag on Twitter. Responding to this, one wrote, "Harbhajan is just a spinner in this."
Sehwag replied to this user and wrote, "Ha ha, no man… Anil bhai gussa karenge… India's biggest match winner in Test cricket." Apart from this, another user commented, "Singh is written differently." Responding to this user, Sehwag wrote, "Haan yaar, ye toh socha hi nahin." Apart from this, many other people tried to answer this.
News Reels
Forget the scorecard, one very interesting thing about this Indian 11.
Can you point out? pic.twitter.com/1pQsNhOuDG

— Virender Sehwag (@virendersehwag) December 4, 2022
Test cricket's third biggest partnership
In this match, the third biggest opening partnership in the history of Test cricket took place between Virender Sehwag and Rahul Dravid. Together they scored 410 runs for the first wicket. In this, 254 runs were scored in 247 balls. Apart from this, Rahul Dravid scored 128 runs in 233 balls. Sehwag's innings included 47 fours and 1 six. At the same time, Dravid hit 19 fours in his innings.
read this also…
Defeat did not stop Team India's chase in the year 2022, know how many matches have been lost so far?