Sports
England has the upper hand in the conflict between England and Pakistan, know the important figures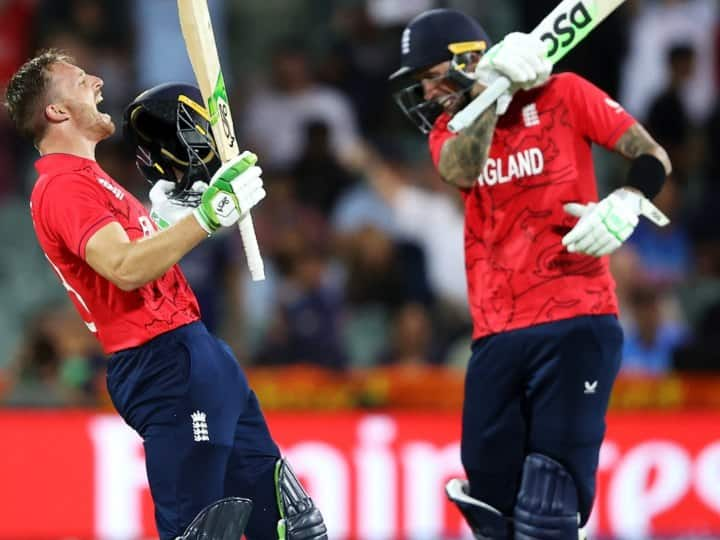 Pakistan vs England T20 WC 2022: When England and Pakistan clash at the Melbourne Cricket Ground on Sunday, both the teams will try their best to win the T20 World Cup title for the second time. Pakistan won the T20 World Cup title for the first and only time in 2009, while in 2010 the English team became the T20 World Cup champion. Since then both the teams have been trying to win this tournament for the second time in a row. Before the final match, let us know how the performance of these two teams has been in the mutual encounter.
England are ahead in head to head
A total of 28 T20 International matches have been played between England and Pakistan so far. Out of this, England has proved its dominance by winning 18 matches. Pakistan has won nine matches while the result of one match could not be found. Talking about the T20 World Cup, so far both the teams have met only twice. England has won both the times.
Both teams were defeated in the semi-finals last year.
News Reels
In the T20 World Cup played last year, both Pakistan and England could not go beyond the semi-finals. While Pakistan lost to Australia in the semi-final against New Zealand. However, this year both the teams crossed the semi-final hurdle and brought themselves very close to the title. While Pakistan won an easy win against New Zealand this year, England defeated India in a strong way and made it to the final.
Read also:
T20 WC Final 2022: 'It will not be easy to score runs against me', Pakistani fast bowler warns English openers