Sports
England reached quarter-finals by defeating Senegal, won 3-0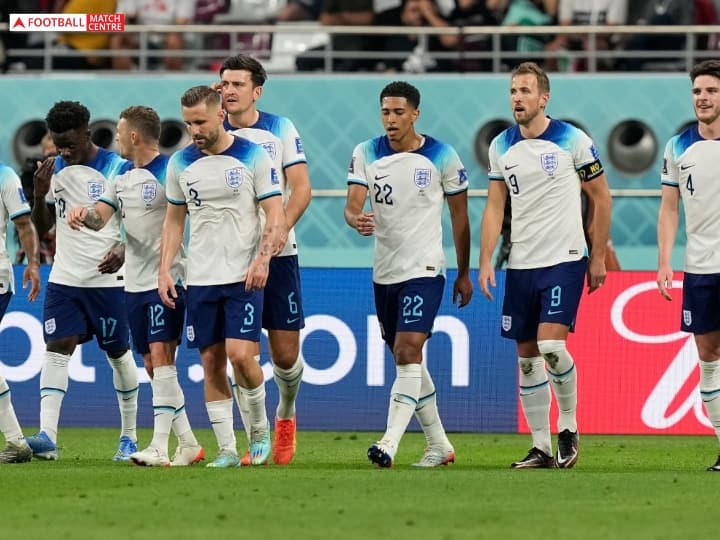 England vs Senegal: In the pre-quarter-finals of the ongoing FIFA World Cup 2022 in Qatar, England has continued to play amazingly. In their last-16 match, the English team defeated Senegal 3-0, showing an amazing game. In this match for England, captain Harry Kane, Jordan Henderson and young star Bukayo gave their team a big win one by one.
Harry Kane's magic in last-16
In this match, from the beginning, the England team kept the pressure on Senegal. The English team did not give Senegal a single chance to score. Experienced player Jordan Henderson scored the first goal in the 38th minute of the match. After this, the magic of Captain Harry Kane was also seen in this match. Harry Kane scored the second goal for his team on Phil Foden's pass. This was the seventh goal in his World Cup history and the first goal in this World Cup.
England had taken a 2-0 lead over Senegal at half time itself. After this, the third goal for England happened in the 57th minute after half time. Bukayo Saka scored the third goal for the English team. With this goal, the England team took a strong 3-0 lead over Senegal. After this, the England team did not give a single chance to Senegal and won the match by a big margin of 3-0.
England reached the quarter-finals for the 10th time
With the victory over Senegal, the England team has reached the quarter-finals for the 10th time in its World Cup history. Earlier, the England team reached the quarter-finals in 1954, 1962, 1966, 1970, 1986, 1990, 2002, 2006 and 2018. Let us tell you that before England, France has also reached the quarter-finals. Now England will face France in the quarter-finals.
News Reels
Read also:
IND vs BAN: With the victory against India, Mehndi Hasan and Mustafizur created history, this special record in their name