Sports
'I thought it was taken to beat me up', Bhajji recalls playing IPL with Symonds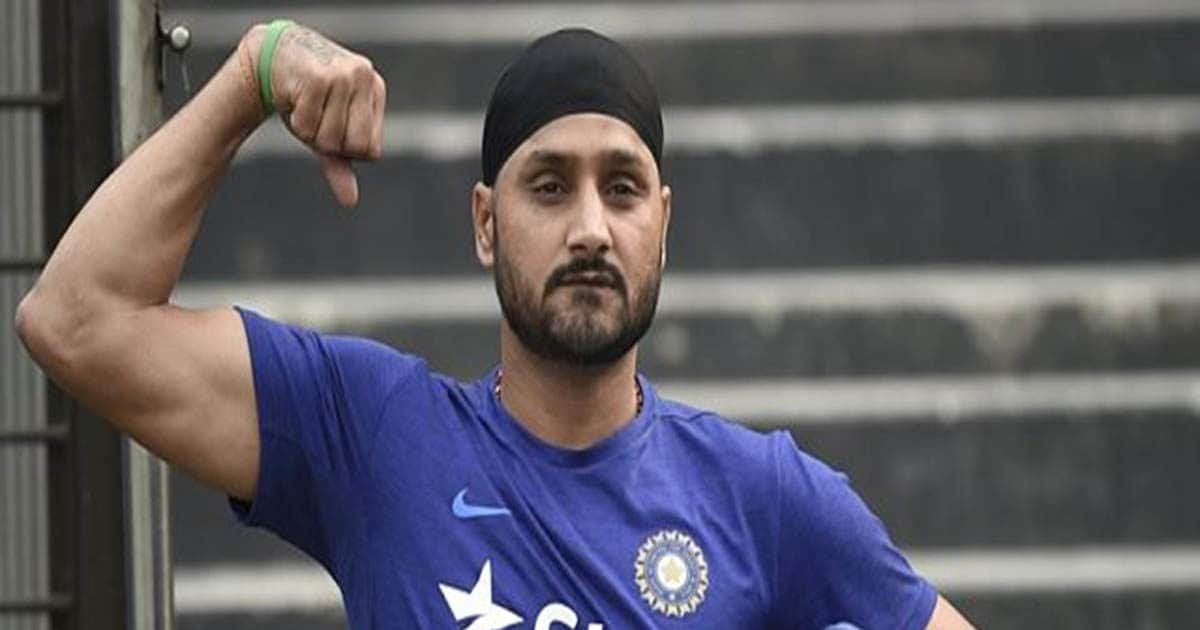 New Delhi . IPL 2023 is now at the last stage. As soon as this T20 league is over, the attention of cricket fans will be focused on the ICC World Test Championship final, in which Team India has to face Australia in England from June 7. Team India fans, this time Rohit Sharma They are hoping to win the World Test Championship. Team India has reached the final of this championship for the second time in a row, the last time in 2021, it had to face defeat at the hands of New Zealand in the title match.
India and Australia were tough rivals of each other in Test cricket. There was a time in the year 2008 when the 'Monkeygate controversy' caused a stir in the cricket world and the cricket relations between India and Australia were about to deteriorate. Kangaroo cricketer Andrew Symonds ( Andrew Symonds) had accused Harbhajan Singh of making racial remarks against him. The Australian cricketer alleged that Bhajji had called him 'monkey'. This controversy had spoiled the relationship between Indian and Australian cricketers. However, after the Indian Premier League started in 2008, relations between Harbhajan Singh and Symonds improved and both became good friends. Symonds has died in an accident in the year 2022.
'Every time I felt it would catch me'
Later in the IPL, both Harbhajan and Symonds played for Mumbai Indians. In a conversation with Sourav Ganguly, former captain of Team India, when asked about the experience of playing in the IPL with Symonds, Harbhajan said, 'The year I became the captain, I was not asked who would come as a replacement. When Symonds was taken, I felt that it was taken to beat me. I used to feel every time that sometime or the other it would catch me after the match. As long as he was here I used to feel everyday that today I would be beaten up. Although after about a week we both became good friends. After that he told me that when he came to do fishing, I felt that there is some trick in this too. I did not go to Brisbane to see him, although later I kept talking to him.
'That moment will always be close to life'
Reminiscing about the memorable 2001 Test against Australia at Eden Gardens, Bhajji said, 'I didn't think much then. My life also depended on that Test. Before that series, I was a drop because I was dropped from NCA. Harbhajan said emotionally, 'If Sourav Ganguly was not there, I would not be here today, would be in Canada or somewhere else… working.' In this Test, Harbhajan took India's first hat-trick in the Test, dismissing Ricky Ponting, Adam Gilchrist and Shane Warne on consecutive balls. Bhajji said, 'It was a memorable moment for me. A bigger moment came for me when we won the T20 World Cup in 2007 or the 2011 one. It was a very special moment that will remain very close to my life.
'It was a hat-trick for all of India'
Harbhajan told Ganguly, 'It was not just my moment alone. As you saw how happy the whole crowd was. My teammates were so happy as if they had a hat-trick. I have never seen Rahul Dravid celebrating so much. Sadagopan Ramesh (opener of the Indian team at that time) who normally used to sleep on the ground, but that day he was awake because my hat-trick was supposed to happen. I always say that it is not my hat-trick, it is Ramesh's hat-trick, it is your hat-trick. It is a hat-trick of VVS, it is a hat-trick of whole India. In this test, VVS Laxman made 281 and Rahul Dravid made a memorable partnership by scoring 180 runs. India won this test despite the follow-on. Giving a funny answer to the question where he found it most difficult to bowl, Bhajji said that it depends on who is batting. If Matthew Hayden was batting, I would have found it difficult everywhere, be it India Or Australia.'
,
Tags: Andrew Symonds, Harbhajan singh, IPL 2023, Sourav Ganguly
FIRST PUBLISHED : May 25, 2023, 20:57 IST