Sports
IND vs AUS Hockey: Australia beat India 4-5 in the fifth match, 1-4 on the series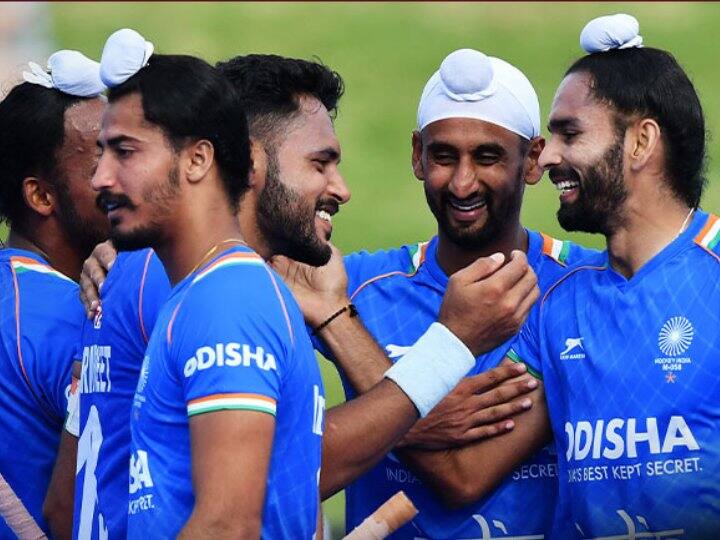 India vs Australia Hockey: Captain Harmanpreet Singh (24th and 60th minutes) scored two goals for India, while Amit Rohidas (34th minute) and Sukhjit Singh (55th minute) scored one goal each. India won the third match 4-3 after losing the first two matches 4-5 and 4-7. In the fourth match, the visiting team had to face defeat by 1-5.
On Sunday, Australia's team looked better in both the teams. The team controlled the match in the first two quarters. On the other hand, the Indian team started slowly and there was hesitation in its moves. Australia started brightly and Wickham scored a field goal in the second minute to give the hosts the lead.
The Indian players failed to put pressure on the Australian defense and the team hardly created any chances in the first quarter. Wickham doubled Australia's lead in the 17th minute. Lachlan Sharp took possession of the ball from midfield and passed some Indian defenders to get the ball past Wickham who only had to beat India's goalkeeper PR Sreejesh and made no mistake.
Harmanpreet converted the penalty corner in the 24th minute to make the score 1-2. Australia then got two consecutive penalty corners but Jeremy Hayward's efforts were thwarted by reserve goalkeeper Krishna Bahadur Pathak. Australia, however, took a 3–1 lead just before half-time thanks to Jelewski.
News Reels
After the interval, India started aggressively and Rohidas' goal made the score 2-3. A few minutes later, Sreejesh foiled Sharp's attack. Australia, however, kept the pressure on and in the 40th minute, Anderson scored from Daniel Beale's pass. Weighton scored another goal to give the hosts a 5-2 lead. Sukhjeet then reduced Australia's lead. Harmanpreet converted the penalty corner in the last minute but could not save the team from defeat.
Also read: PAK vs ENG: Joe Root, seen playing in a unique way, made himself a left-handed batsman, video viral