Sports
IND vs BAN: Team India all out for 186 runs in first ODI, KL Rahul hits half-century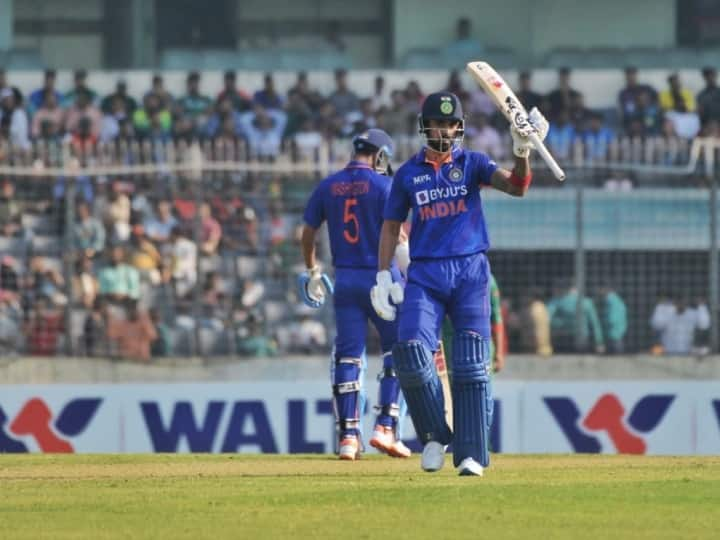 India vs Bangladesh: In the first match of the three-match ODI series being played in Dhaka, Bangladesh stopped Team India for 186 runs while bowling amazingly. Shakib Al Hasan took five wickets in his name while bowling amazingly for Bangladesh. KL Rahul scored 73 runs in this match for India. Apart from Rahul, no batsman could stay at the crease. Now Bangladesh will have to score 187 runs to win this match.
Rahul did not get anyone's support
Batting first after losing the toss, the Indian team was seen struggling in front of the Bangladeshi bowlers from the very beginning. Only KL Rahul played an inning of 73 runs in 70 balls for India in this match. He hit 5 fours and 4 sixes in his innings. However, Rahul did not get the support of any other Indian batsman. Because of which the team had to suffer. Experienced all-rounders Shakib Al Hasan and Ibadat Hussain bowled amazingly from Bangladesh. In this match, Shakib took 5 wickets while Ibadat took 4 wickets.
Batsman failed in front of Shakib
Bangladesh's experienced star all-rounder Shakib Al Hasan bowled brilliantly in this match, sending five Indian batsmen to the pavilion. In particular, Team India captain Rohit Sharma and veteran batsman Virat Kohli, who returned on this tour, were dismissed by Shakin in their single over. This was the second time in Shakib's career when he took the wickets of Rohit Sharma and Virat Kohli in one over. India's innings was limited to only 186 runs on the strength of Shakib. Now Bangladesh will have to score 187 runs to win. Now it will be interesting to see how the bowlers of India will bowl in this match.
News Reels
Read also:
IND vs BAN: Rishabh Pant ruled out of Team India due to injury, know why Akshar Patel did not get place