Sports
IND vs NZ: These mistakes overshadowed India in Auckland ODI, know what were the major reasons for the defeat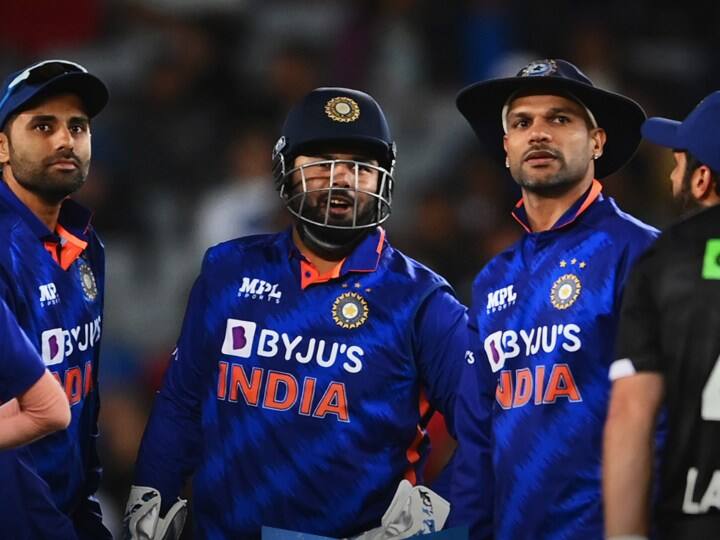 India vs New Zealand 1st ODI Auckland: India had to face defeat by 7 wickets in the first match of the ODI series against New Zealand. Batting first, Team India gave a target of 307 runs. In response, New Zealand won the match in 47.1 overs with the loss of just 3 wickets. Tom Latham and Kane Williamson became the biggest reason for India's defeat. Indian bowlers failed to break the partnership between these two. Team India lost the match despite a good start.
India scored 306 runs while batting first. During this, captain Shikhar Dhawan, Shubman Gill and Shreyas Iyer scored brilliant half-centuries. In response, New Zealand achieved the target in 47.1 overs. Team India was overshadowed by the mistake of its bowlers. In the second innings of Team India, there was also a good start in bowling. But after this the pair of Williamson and Latham became heavy. There was an unbeaten partnership of 221 runs between these two players. During this, both the players faced 165 balls.
Arshdeep Singh proved to be the most expensive for India. He took 68 runs in 8.1 overs and could not take a single wicket. While Shardul Thakur took one wicket for 63 runs in 9 overs. Shardul had a good start. He also took out a maiden over. But after this he gave away 25 runs in the 40th over. Umran gave 66 runs in 10 overs. He took 2 wickets. Umran did the 33rd over. In this he gave 12 runs. While Chahal gave 13 runs in the 43rd over. All these were important reasons for India's defeat.
Also read: IND vs NZ: Ravi Shastri read ballads in praise of Shikhar Dhawan, said- 'He does not get the respect he deserves'
News Reels