Sports
India can give Saurabh-Navdeep a chance in Test team instead of Shami-Jadeja, know how was their career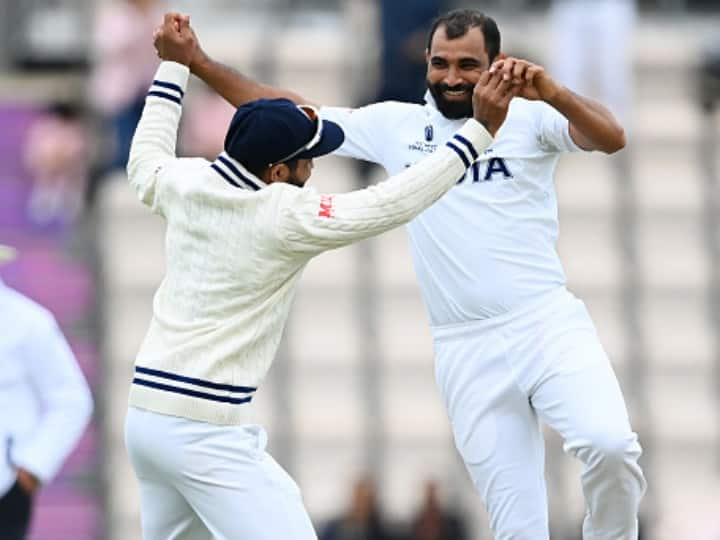 India vs Bangladesh Test Series: The last match of the ODI series between India and Bangladesh will be played in Chittagong. Team India has lost the three-match ODI series. Now she would like to win the last match at any cost. The Indian camp is struggling with the injury of the players. Regular captain Rohit Sharma is out due to injury. The Test series will be played after the ODI series. Along with Rohit, now there is doubt on the playing of Mohammed Shami and Ravindra Jadeja. Navdeep Saini and Saurabh Kumar can get a place in India's Test team if they are out.
The Indian team will play the Test series from 14 December. The first match of the series will be played in Chittagong. All-rounder Jadeja and fast bowler Shami may be out of this series. Both of them were on break due to injury. But till now there is doubt regarding fitness. If Jadeja and Shami are out, then Saurabh and Navdeep can get a place. Navdeep has played for India before. While Saurabh has not yet got a chance to play a single international match.
Navdeep's career so far has been brilliant. He has played two Test matches for India and has taken 4 wickets during this. He has also played 8 ODIs, in which he has taken 6 wickets. Navdeep has played 11 T20 International matches for Team India, in which he has taken 13 wickets. His performance in domestic matches has also been excellent. Navdeep has taken 170 wickets in 59 first class matches. He has taken 93 wickets in List A.
Saurabh has performed well in domestic matches. But he has not yet got a chance to debut in the international match. Saurabh is an all-rounder player. He has scored 1776 runs in 54 first class matches. Along with this, he has also taken 237 wickets. He has scored 2 centuries and 11 half-centuries in this format. Saurabh has taken 46 wickets in 32 List A matches. He has also scored 271 runs during this period.
News Reels
Also read: Gary Ballance Zimbabwe: England batsman will be seen playing for Zimbabwe, know how his career has been so far