Sports
It is not easy for Team India to enter the semi-finals, rain can become the biggest villain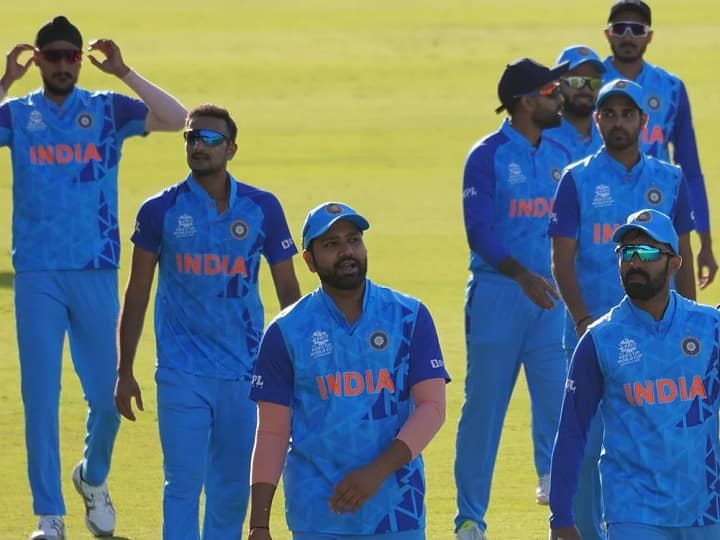 T20 WC 2022, Semifinals Scenario: In the T20 World Cup 2022, the Indian team had to face defeat against South Africa last night. Proteas defeated Team India by 5 wickets. By the way, the Indian team is not much troubled by this defeat as it can easily reach the semi-finals by winning its next two matches, but if there is a single upset here or the rain wreaks havoc, then Team India can be in trouble.
If Bangladesh turns upside down
Team India has to play its last two matches of the Super-12 round against Bangladesh and Zimbabwe. If the Indian team here loses to Bangladesh, then Team India will have maximum 6 points. Here the Bangla team will also have 6 points. If she defeats Pakistan too, then she can reach the semi-finals by staying ahead of Team India in the points table with 8 points. Even if Bangladesh team loses to Pakistan and Pakistan team defeats Proteas, then Pakistan team will have a chance to stay ahead of India on the basis of 6 points and better run rate. That is, if the Indian team loses its next match to Bangladesh, then the chances of reaching the semi-finals of either Pakistan or Bangladesh can increase.
If you lose to Zimbabwe
If the Indian team wins from Bangladesh but loses to Zimbabwe, then in this situation Zimbabwe's team will have chances of reaching the semi-finals with South Africa. However, for this, Zimbabwe will have to beat the Netherlands before this. By the way, defeating the Dutch team will not be a difficult task for Zimbabwe. In this situation, India will be left with only 6 points and Zimbabwe will be in the semi-finals with 7 points.
If the rain spoiled the game
Heavy rain has also been predicted in Australia in the coming days. In such a situation, if the next two matches of the Indian team are washed away by rain, then it will be left with only 6 points. Even in such a situation, any team from Pakistan, Bangladesh or Zimbabwe can reach the semi-finals with South Africa.
Such is the points table of Group-2
| | | | | | |
| --- | --- | --- | --- | --- | --- |
| crew | match | Victory | Defeat | Points | net run rate |
| South Africa | 3 | 2 | 0 | 5 | 2.772 |
| India | 3 | 2 | 1 | 4 | 0.844 |
| Bangladesh | 3 | 2 | 1 | 4 | -1.533 |
| Zimbabwe | 3 | 1 | 1 | 3 | -0.050 |
| Pakistan | 3 | 1 | 2 | 2 | 0.765 |
| Netherlands | 3 | 0 | 3 | 0 | -1.948 |
Read also…
IND vs SA: Rohit Sharma disappointed with India's defeat, told where the team missed
IND vs SA T20 WC: India's loss against South Africa, these great records made in the match