Sports
Jio Cinema again broke the record, got more than 1500 crore video views in the first 7 weeks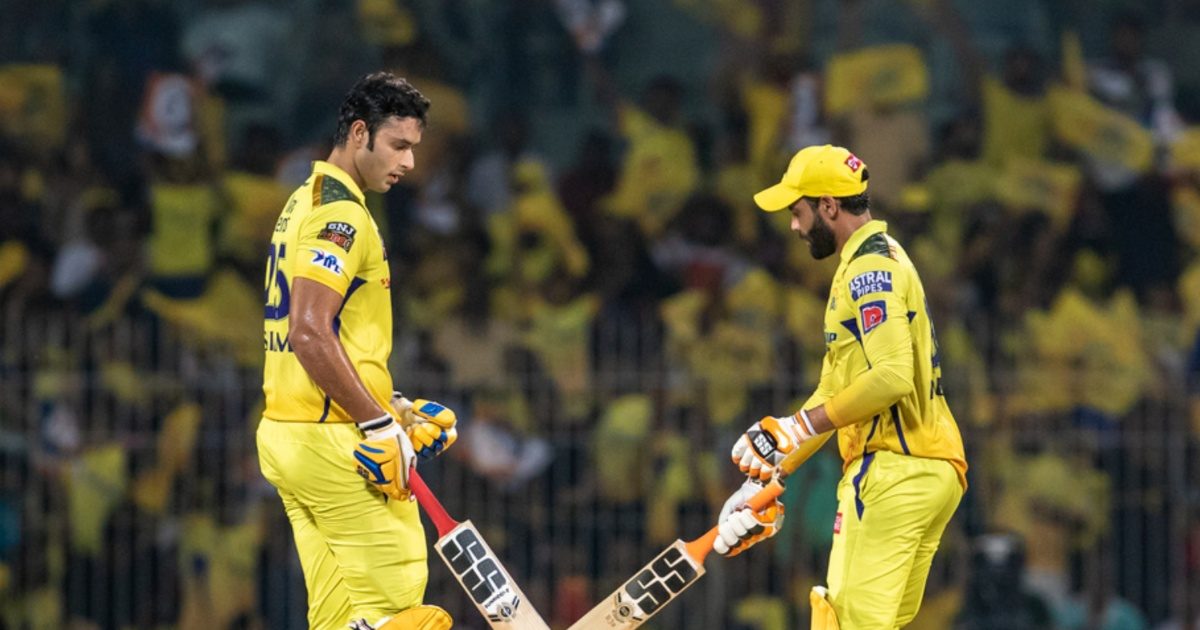 New Delhi. Jio Cinema is the official digital streaming partner of IPL 2023. Jio Cinema is continuously breaking the world record of digital sports viewing. In the first seven weeks of the Indian Premier League (IPL 2023), Jio Cinema has received more than 1500 crore video views.
The first qualifier match of the Indian Premier League 2023 between Chennai Super Kings and Gujarat Titans was played on Tuesday, 24 May. This Qualifier 1 was watched by 25 million 'concurrent' viewers (viewers watching live streaming at the same time) on Jio Cinema, which is a big record. In the first qualifier, Chennai Super Kings defeated defending champions Gujarat by 15 runs to enter the final for the 10th time.
IPL 2023: The season changed but Rituraj's bat did not reduce 'Dhamak', fans have high hopes in the final
This season has been a game-changer in terms of digital streaming, surpassing the previous IPL record of 18.7 million viewers set in 2019. Notably this season more than 13 matches have crossed the record benchmark of 18 million. Earlier on April 17, the match played between Royal Challengers Bangalore and Chennai Super Kings in Bengaluru was watched by 2.4 crore concurrent viewers. At the same time, the match played between CSK and Rajasthan Royals on April 12 got 2.23 crore concurrent viewers.
Announcement of WTC Final Prize Money, India will be rich even if it loses, will get 8 times more prize money than Pakistan
After an unprecedented response so far, Jio Cinemas has released a 360-degree viewing feature to delight fans, showcasing the power of immersive fan engagement on digital. Viewers enjoy multiple language feeds including Bhojpuri, Punjabi, Marathi and Gujarati and digital-only features like multi-cam, 4K, hype mode. Fans also enjoy exciting, action-packed and exclusive programs including highlights, interviews with top players. Through the partnership with IPL teams, fans will get to see top players like Virat Kohli, Hardik Pandya, Faf Duplesey, Rashid Khan, David Miller, Got to see the interviews.
Jio Cinema has 26 top brands on board for its digital streaming of IPL 2023 including (Co-Presenting Sponsor) Dream11, (Co-Powered) Jio Mart, Phone Pe, Tiago EV, Jio (Associate Sponsor) Appy Fizz, ET Money , Castrol, TVS. Brands like Oreo, Bingo, Sting, Ezio, Haier, Rupay, Louis Philippe Jeans, Amazon, Rapido, Ultra Tech Cement, Puma, Kamala Pasand, Kingfisher Power Soda, Jindal Panther TMT Rebar, Saudi Tourism, Spotify and AMFI are also included.
,
Tags: IPL 2023, Jio cinema
FIRST PUBLISHED : May 26, 2023, 18:06 IST