Sports
Money rains on England after becoming champion, know how many crores Team India got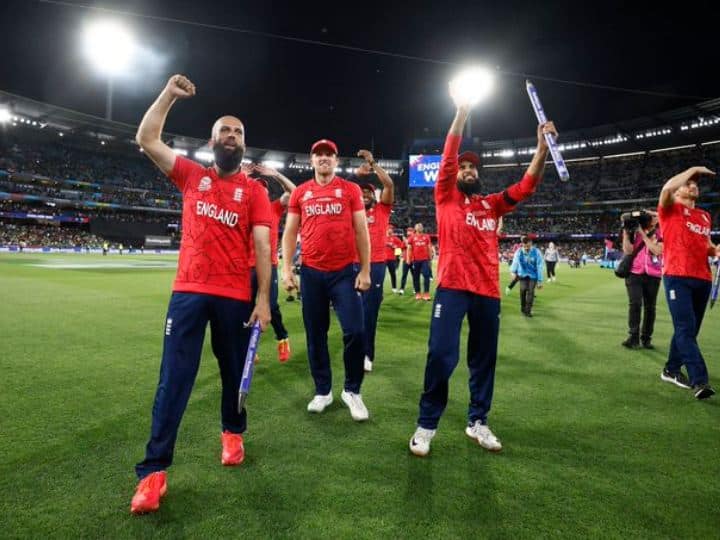 T20 World Cup 2022 Prize Money: England has captured the title by winning the T20 World Cup 2022 final. He beat Pakistan by 5 wickets. After this victory, a huge amount was given to the England team as a reward. T20 World Cup winner team England was given 1.6 million dollars as a reward. If we see according to Indian rupees, then it will be around 12 crores and 88 lakh rupees. At the same time, a considerable amount has also been given to Team India. India and New Zealand got equal prize money.
Team India was knocked out of the tournament after losing against England in the semi-finals. While the New Zealand team was defeated by Pakistan. So India and New Zealand were given 4-4 lakh dollars as a reward. If convert to Indian currency then it will be around 3 crore 22 lakh rupees. In this way, the prize money of the Indian team was about Rs 3 crore 22 lakh. Apart from this, 'Man of the Match' was given for the good performance of the players.
Talking about Pakistan, it got the highest amount after England. She lost in the final against England. So he was given 8 lakh dollars. If convert it into Indian currency then it will be Rs 6 crore 44 lakh. Tournament Pakistan's performance was not very good. But due to victory in 3 matches and good luck, she reached the final. All the equations of the tournament were in favor of Pakistan. However, the fate of the final team did not work.
The ICC gave 40-40 thousand dollars as a prize to the teams that won the Super 12 matches. It will be around 32 lakh and 20 thousand rupees in Indian currency. The teams that won the first round have also been given almost the same amount.
News Reels
Significantly, for the T20 World Cup 2022, England bowler Sam Curran was selected as the 'Player of the Tournament'. He was also elected 'Player of the Match' due to his brilliant performance in the final match played against Pakistan. Curran finished second in terms of taking the most wickets this time. He took 13 wickets in 6 matches.
Also read: Photos: England players appeared with family after becoming champions, butler's wife's face was happy