Sports
New Zealand's star batsman Glenn Phillips got injured during fielding, watch video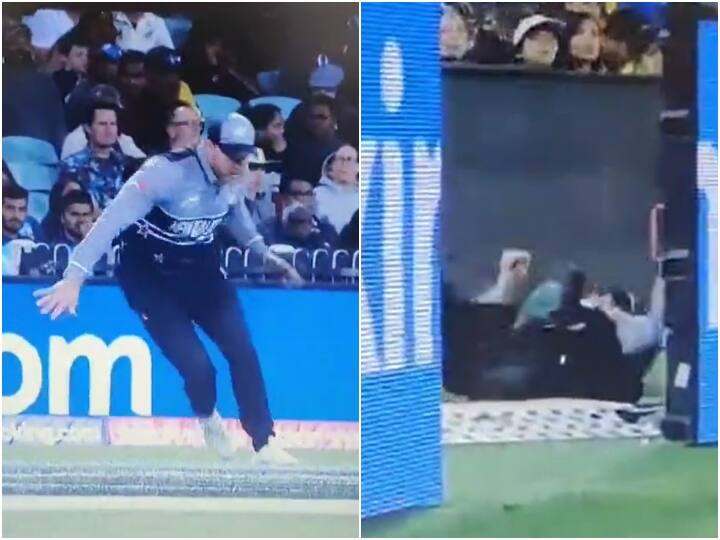 Glenn Phillips: New Zealand played their last match against Sri Lanka. New Zealand won the match by 65 runs in this match. Glenn Phillips, the star batsman playing for New Zealand, played a brilliant innings of 104 runs in 64 balls in this match. Was. Glenn Phillips suffered an injury during fielding in the same match. This video of him is becoming fiercely viral on social media.
In the video you can see that Glenn Phillips runs to catch a ball and after throwing the ball, he feels somewhat uncomfortable. Phillips is unable to stand upright and he starts staggering while standing. He tries many times to stand upright, but fails. After that they run away and go out of the ground. Injury to the star player of the team is not a good thing from any point of view. Nothing has been said officially about whether Phillips will play the next match.
— Abhishek Sandikar (@Elonmast23) October 29, 2022
Showed aggressive form in the last match
It is worth noting that in the last match played against Sri Lanka, Glenn Phillips played a brilliant century. He played an innings of 104 runs in 64 balls. His innings included a total of 10 fours and 4 sixes. New Zealand had put 167 runs on the board while batting first, thanks to the century. Chasing the runs, the Sri Lanka team was bundled out for 102 runs in 19.2 overs. Let us tell you that New Zealand is at the top of its group with 5 points. New Zealand have won 2 out of 3 matches. At the same time, one match was canceled due to rain.
read this also…
BAN vs ZIM: Bangladesh won in a very exciting match, beat Zimbabwe by 3 runs
ICC T20 WC 2022, Match Preview: India will clash with Africa, know when, where and how to watch live