Sports
NZ vs ENG 3rd Test: Preparations for a clean sweep for New Zealand, England are just 113 runs away from victory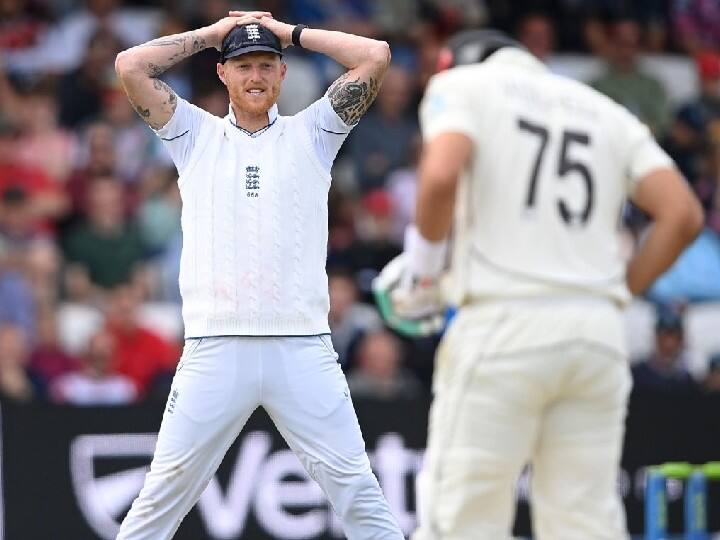 ENG vs NZ: In the last match of the three-match Test series between England and New Zealand (ENG vs NZ), the English team has tightened its grip. On the last day of the match, he has to score 113 more runs to win, while he has 8 wickets left. England's team has already won two Tests of this series. In such a situation, he has a golden opportunity to do a clean sweep of New Zealand.
England got the target of 296 runs on the fourth day
On the third day of the match, New Zealand had lost half a wicket in their second innings. The Kiwi team had a lead of just 137 runs. From here, Daryl Mitchell and Tom Blundle carried New Zealand's innings on the fourth day. Once again there was a century partnership between the two. But as soon as Daryl Mitchell (56) was dismissed, the New Zealand team was full and was reduced to 326. Tom Blundle remained unbeaten on 88. In this way England got the target of 296 runs.
Strong batting from Ollie Pop and Joe Root
Chasing a target of 296 runs in the last session of the fourth day, England had lost both their openers for 51 runs but from here Ollie Pop (81) and Joe Root (55) batted brilliantly. Score carried forward. There has been an unbeaten 132-run partnership between the two. By the end of the fourth day's play, the England team had scored 183 runs for the loss of 2 wickets.
Daryl Mitchell's century in New Zealand's first innings
In this match, after winning the toss, New Zealand started to bat first. Tom Latham returned to the pavilion at zero. After this the wickets kept falling and by the time 123 runs came, New Zealand lost 5 wickets. From here Daryl Mitchell (109) and wicketkeeper Top Blundle (55) handled the Kiwi innings. There was a partnership of 120 runs between the two. New Zealand scored 329 runs in the first innings. Stuart Broad took 3 and Jack Leach took 5 wickets for England.
England scored 360 runs in the first innings
England scored 360 runs in their first innings thanks to Jonny Bairstow's scintillating century. Bairstow scored 162 runs in 157 balls. Apart from him, Jamie Overton also scored 97 runs. Fast bowler Stuart Broad also played an innings of 42 runs. Apart from these three batsmen, no other English batsman could show a better game. Trent Boult took 4 and Tim Southee took 3 wickets for New Zealand.
Read also..
These 5 players were the discovery of Ranji Tropy 2022, some shadowed in batting and some wreaked havoc in bowling
Salman Butt broke his silence on the quarrel with Shahid Afridi, 15 years ago there was a dispute in the bus
,