Sports
Pakistani army and cricketer: Shoaib visits Wagah border, Imran is scared of imprisonment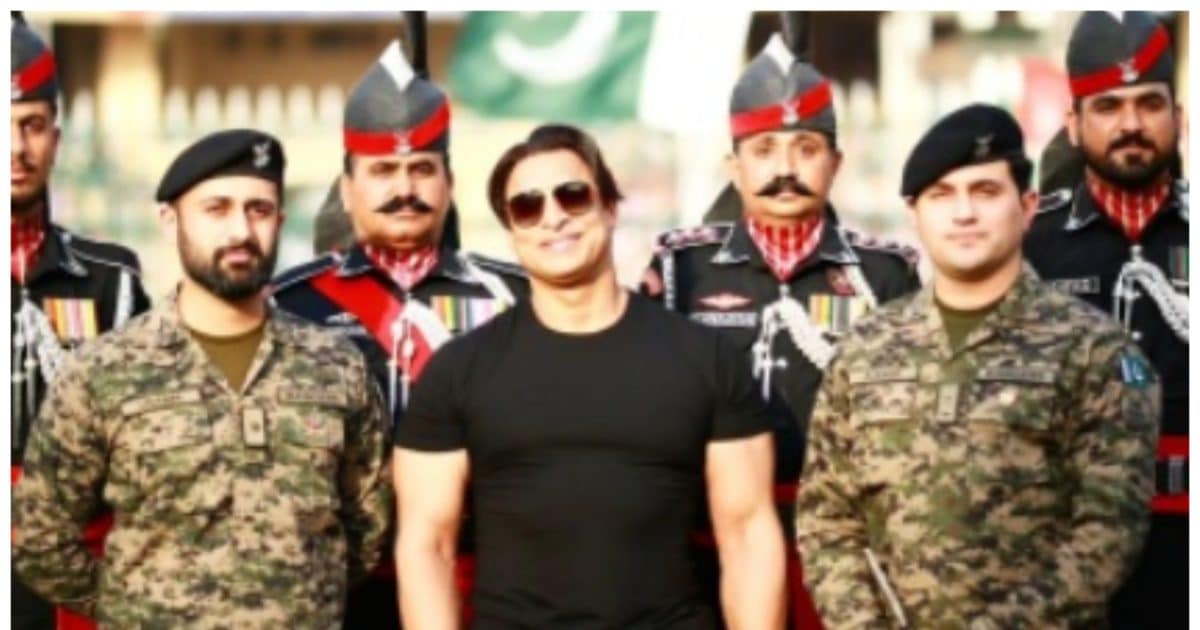 New Delhi. Pakistan cricketers have had a wonderful relationship with the army. On the one hand, Imran Khan, one of the great cricketers of Pakistan, has openly opened a front against the army. Imran Khan, former Prime Minister of Pakistan, is saying that Pakistani army can imprison him for life through military court. On the other hand, fast bowler Shoaib Akhtar, who is considered to be the pride of Pakistan, is creating ballads for the glory of the army. Shoaib Akhtar is visiting Wagah border to support the army.
Shoaib Akhtar himself has tweeted the information about going to Wagah border. He has written, 'Went to Wagah border a few days ago. Armed forces and uniforms are things that have fascinated me ever since I was a kid. When I was a kid, I wanted to become a fighter pilot. I am happy that I was able to wear the Pakistan color and represent my country at the international level.
Shoaib Akhtar, popularly known as Rawalpindi Express, further wrote about his army, 'The sacrifice made by them can never be forgotten.'
On the other hand, Imran Khan, the great all-rounder who won Pakistan's 1992 World Cup, is upset with his country's army. He has said that the Pakistan Army and ISI are trying to break his political party Pakistan Tehreek-e-Insaf (PTI). Imran Khan also expressed doubt that he would be prosecuted in a military court and would be put in jail.
Shoaib Akhtar.
It is incomprehensible for Shoaib Akhtar to visit the Wagah border at such a time when Imran Khan and the army are at loggerheads. This is also reflected in the comment of a user on Shoaib's Instagram post. User writes, 'Sorry Shoaib Bhai… There is no longer a relationship of love and respect with him. ….. Now we are afraid of them and hate them to some extent. Please tell that Wasim Akram, Rameez Raja have often been giving statements in favor of their captain Imran Khan. They have been praising him.
,
Tags: imran khan, Pakistan, Shoaib Akhtar
FIRST PUBLISHED : June 04, 2023, 19:37 IST