Sports
RCB put whey in their own roots, wasted Virat's hard work, gave 19 royal 'gifts' to Gujarat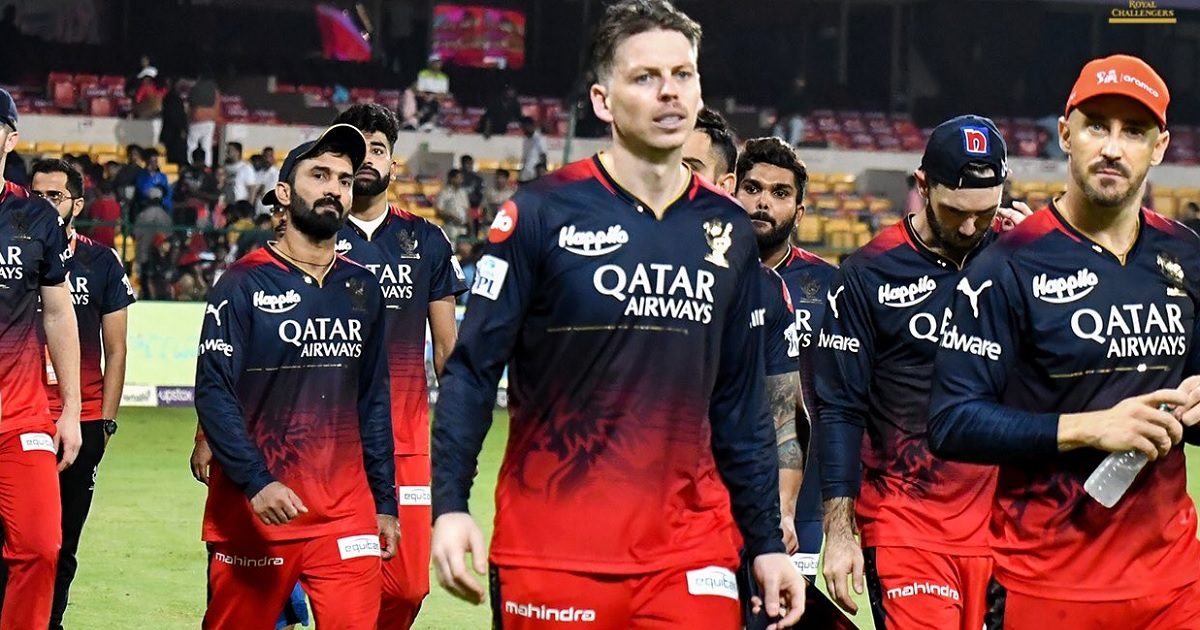 highlights
Royal Challengers Bangalore out of the league after defeat by Gujarat Titans
Virat Kohli's dream of winning the IPL title shattered
New Delhi. After first winning and then losing in two high profile matches played for the playoffs in the Super Sunday of IPL 2023, Mumbai Indians captured the fourth seat in the last four. The contribution of Rohit Sharma and Co. to this wailing happiness of Mumbai was as much as Royal Challengers Bangalore's style of 'looting their hearts'. It was only those 19 royal gifts given by RCB to Gujarat Titans, which made Hardik's team's task easier in the last over. At the same time, Mumbai Indians also got excited by these 'gifts' received by Gujarat and while congratulating Pandya and the team 'heartily', the fans of Mumbai also gave 'good' wishes to Gill for a shining career.
When Gujarat Titans and Royal Challengers Bangalore were face-to-face in the last match of the group stage in IPL 2023 on Sunday, this match for Hardik's team was also associated with the victory of touching the figure of 20 in the points table. However, for Virat Kohli and RCB, it was a go ahead or sit out situation. Thanks to Virat's unbeaten 101, RCB scored a big score of 197, but Faf Duplesey's team could not bring the Gujarati camel under this mountain.
Apart from Shubman Gill's unbeaten 104 runs, the one who worked to put whey in the roots of RCB's hopes, was the extra runs looted by Bangalore itself. When RCB came out to bat first, Hardik's bowlers certainly surrendered only to Virat, but they behaved like Gujarati businessmen in spending extra runs.
The Mumbai Indians all-rounder created a ruckus, joined the team in 3 days, changed the story of the match in 3 balls
Hardik's team gave only 7 extra runs. In these, 5 wide and 2 leg byes were scored. But in such an important match for the playoffs, the RCB bowlers lavished extra runs. Royal Challengers Bangalore gave a total of 19 extra runs, in which 7 wides, 6 leg byes, 5 byes and a no ball were thrown. In the last over, when Gujarat Titans needed 8 runs, RCB's Wayne Parnell first made the road to defeat easier by putting a no ball and then a wide.
,
Tags: IPL 2023, rcb, Virat Kohli
FIRST PUBLISHED : May 22, 2023, 13:13 IST