Sports
Russia's private army which creates havoc on rent, anyone can hire for so much money!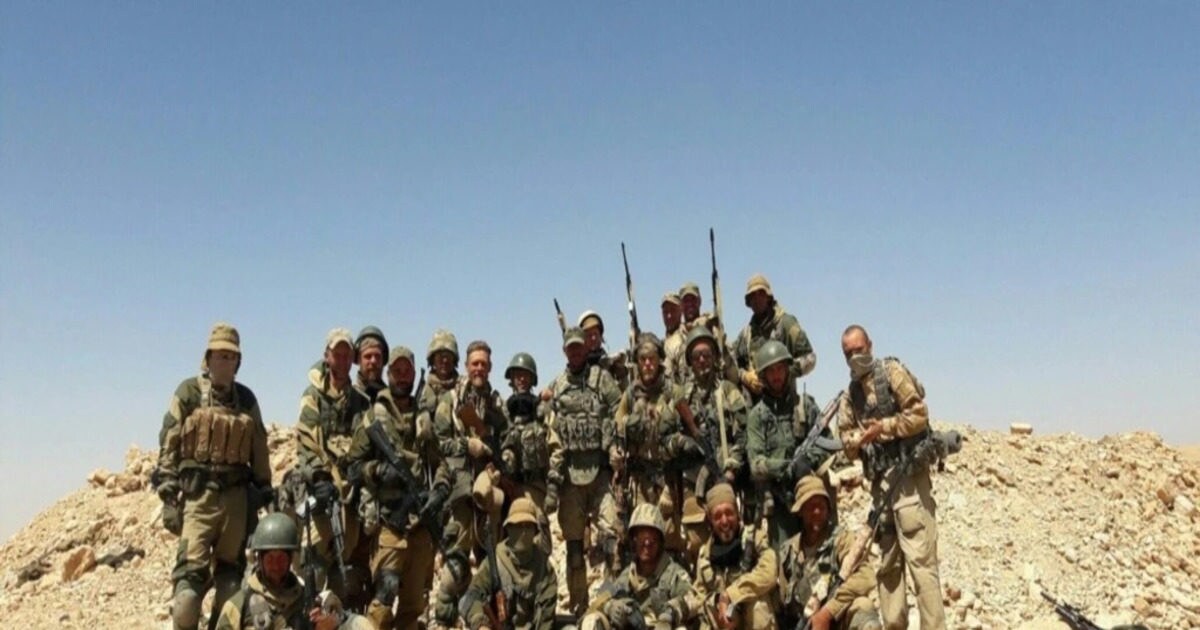 Highlights
Fighters from the Wagner group have fought in countries as well as in Libya, Syria, the Central African Republic and Mali, among others.
On 1 May 2014, a group of Russian patriots was born, which later became known as the Wagner Battalion.
According to one report more than 400 mercenaries of the Wagner group were also sent to Kyiv to assassinate Zelensky.
moscow, The news of the establishment of a private military company by Russian businessman Yevgeny Prigozhin, considered close to Putin, has surprised everyone. According to a report by news agency Reuters, Prigozhin said that he founded the Wagner Group private military company in 2014, whose mercenaries have participated in many wars for money. According to the report, fighters of the Wagner group have fought in other countries including Libya, Syria, Central African Republic and Mali in addition to the country.
This was disclosed by the press service of Prigozhin's Concorde catering firm on the question of a Russian news site where he was being discussed on the social network VKontakte about his relationship with the Wagner group. Prigozhin further said that he himself cleaned the old weapons, repaired the bulletproof jacket himself and met experts who could help him. After that, on 1 May 2014, a group of patriots was born, which later came to be called the Wagner Battalion, he said. At the same time, Prigozhin's Concorde Catering Firm has also confirmed the truth of the statement to Reuters.
Prigozhin is close to Putin
Prigozhin is also known as Putin's chef because of his company's catering contracts with the government. Prigozhin has been subjected to several sanctions by the United States and the European Union for his close association with Putin and his role in Wagner. At the same time, America has also accused Prigozhin of trying to influence American elections with the help of a troll army. Wagner has also been accused of providing aid to pro-Russian separatists in Ukraine's eastern Donbass region.
what are masonry
Masnari is an army of people who take part in war for money. Such soldiers fight for any army or country and charge huge amount as fees. According to the Geneva Conventions, mercenaries or masons are not recognized as legitimate combatants like ordinary soldiers and are also not required to be granted the same legal protections as captured service personnel of the armed forces. Many countries of the world have made very strict laws for mercenaries which prevent their citizens from becoming masonry.
What is Wagner Group
The Wagner Group is a Russian paramilitary organization that is also seen as a network of mercenaries, or often a de facto private army of Russian President Vladimir Putin. US military officials describe the Wagner Group as a dreaded military organization supporting Russian forces in Ukraine. According to a Times report, more than 400 mercenaries of Russia's Wagner group were also sent to Kyiv to assassinate Ukrainian President Volodymyr Zelensky. At the same time, American officials say that they have also seen some signs of Wagner's involvement in the war. Although these claims have not been confirmed till date, but from time to time the US keeps talking about the Wagner Group being active in Ukraine.
how much salary
Countries or organizations that hire masonry also have to pay a heavy price. According to a report in the Times itself, one such fighter was offered 2000 US dollars per day to fight in the Ukraine war. Talking in Indian currency, one lakh 63 thousand rupees were being given to such fighters a day. At the same time, according to many media reports, a masonry commander is given up to 5 lakh dollars for service of less than one month, which makes more than 40 million in Indian currency. However, how much money is given by the Wagner Group to its masonry still remains a matter of investigation.
Be the first to read breaking news in Hindi News18 Hindi | Today's latest news, live news updates, read the most reliable Hindi news website News18 Hindi |
Tags: Russia, Russia ukraine war, Vladimir Putin
FIRST PUBLISHED : September 26, 2022, 17:32 IST