Sports
Sanju Samson not included in the playing XI again, broken heart of fans, anger erupted on social media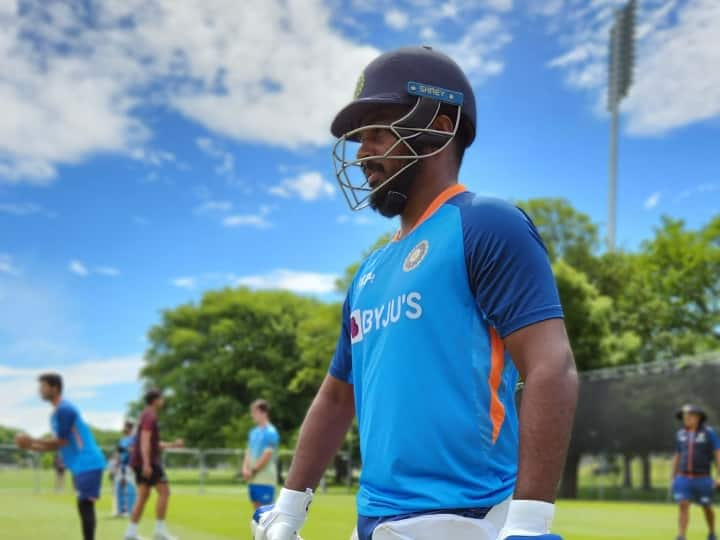 IND vs NZ 3rd ODI: The Indian team is playing its third and last ODI against New Zealand today (30 November). Sanju Samson has once again not been included in the playing XI of this match. Earlier, he was kept out of the team in the second match as well. Fans are looking very angry not seeing Sanju in the team. Indian team is batting first after losing the toss in this match. This match is being played at the Hagley Oval Stadium in Christchurch.
Did not change in playing eleven
Earlier, in the second ODI also, Sanju was kept out of the playing XI. In this match, Indian captain Shikhar Dhawan has not made any changes in the playing eleven of the team. Sanju was included in the team in the first ODI of the series. Sanju played an inning of 36 runs in that match. However, the Indian team had to face defeat by 7 wickets in that match. Today once again the anger of Sanju's fans has erupted on the social media for not seeing him in the team.
People gave such reactions
News Reels
Where is Sanju Samson #SanjuSamson pic.twitter.com/YnAA7z1TG7

— Jagadhesh Msd (@jagadhesh_msd) October 30, 2022
CEO of Craze 🔥🔥🔥#SanjuSamson pic.twitter.com/5Wjt5ffLdP

— Rahul_Sanju (@rawhul9) November 27, 2022
Sanju Samson fans please start trend with #WeWantSanju pic.twitter.com/HjD9pAbQXP

— AVI.29 🇮🇳 (@CricketLover015) October 30, 2022
No Samson in playing Xl#SanjuSamson pic.twitter.com/gGdc15S4jY

— Cricket talk (@talkcricket007) October 30, 2022
no #SanjuSamson again!!!

hey @BCCI,

You will learn your lessons one day when fans away from Cricket tired of seeing your politics and favoritism 😡

You're ruining Indian Cricket by your politics, favoritism and greed for money 👎 #NZvIND @iRogerBinny pic.twitter.com/KPxQe47nav

Rohit (@___Invisible_1) October 30, 2022
Once again Sanju Samson not in the Playing 11 😔#NZvIND #SanjuSamson pic.twitter.com/H45hhdft3w

— Cricket Apna l Indian cricket l Bleed Blue (@cricketapna1) October 30, 2022
#SanjuSamson not playing again X1 pic.twitter.com/iIYZSzetvw

— Bensen (@Bensen04553070) October 30, 2022
do or die fight
Today's match will be a do or die battle for the Indian team. In this match, Team India will have to win at any cost. By winning this match, the Indian team will make the series 1-1. Even if it rains in this match and the match is cancelled, Team India will have to lose the series. Because the Indian team is trailing 1-0.
read this also…
FIFA WC 2022: Group-D teams will compete today, Tunisia will face France, Denmark will face Australia