Sports
Shane Watson made a big claim, said – Kohli will perform with a bang in the Asia Cup, because…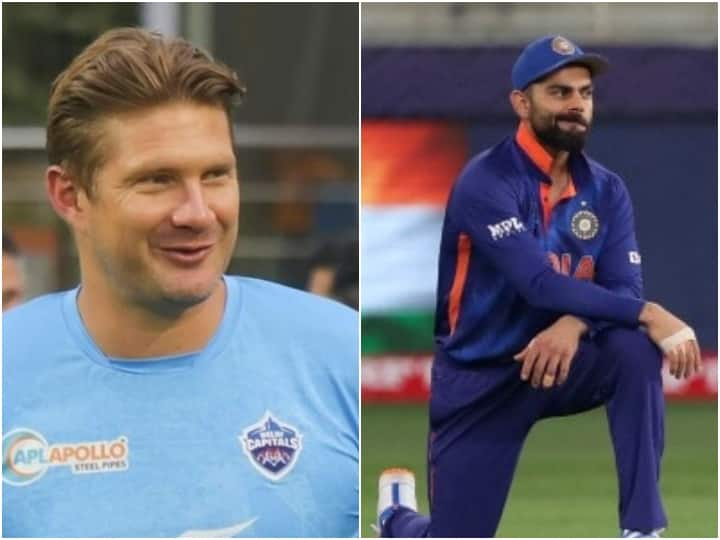 Shane Watson on Virat Kohli: Former Australia all-rounder Shane Watson believes that India's star batsman Virat Kohli will be mentally and physically refreshed after his break from cricket and will be at his best again in the upcoming Asia Cup.
Virat Kohli is returning to the Indian team from the Asia Cup. He last played for India on the tour of England in July. He was then rested for the series against West Indies and Zimbabwe.
Significantly, since November 2019, Kohli has not scored a century with the bat. On the other hand, if he plays in the first match against Pakistan in Dubai on August 28, which has been called the 'greatest rivalry' in the world of cricket, it will be Kohli's 100th T20 match.
Shane Watson said in the ICC Review Show, "After taking a break from cricket this month, he will do better in this Asia Cup, knowing that the T20 World Cup in Australia is going to happen very soon."
Kohli has played only 16 matches for India this year, out of which four were T20 matches. Surely this break would have helped him to become stronger mentally, physically.
He said, "You can see that during the IPL also his energy was dwindled a bit. You can tell, no matter how hard he tried, he failed to shine. He only needed to get in form. Needs a good innings."
Also read-
Asia Cup 2022: Virat Kohli meets Babar Azam ahead of Indo-Pak match, video going viral
Asia Cup 2022: VVS Laxman will be the coach of Team India in Asia Cup, BCCI confirms
,