Sports
Shock to India before ODI series against Bangladesh, star bowler Mohammed Shami out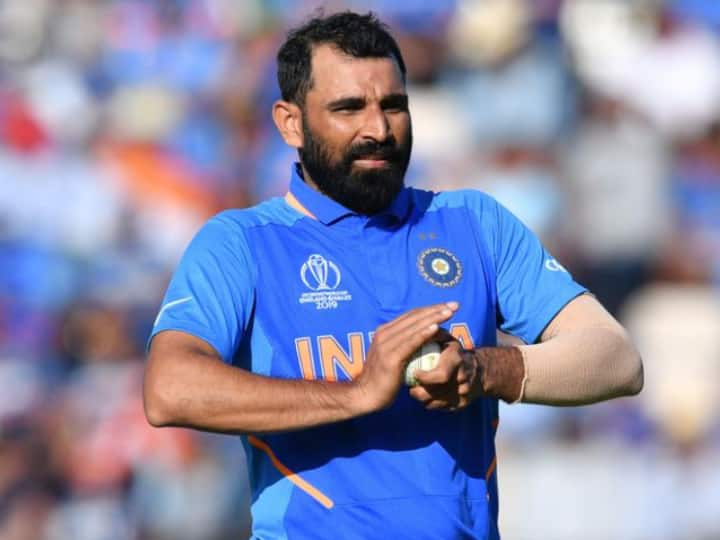 Mohammed Shami Ruled Out ODI Series: Team India has suffered a major setback before the start of the ODI series against Bangladesh. Indian team's star bowler Mohammed Shami has been ruled out of the ODI series due to injury. According to reports, his hand got injured during practice. He can also miss the Test series against Bangladesh starting on 14 December. This information was given by the BCCI source on Saturday. The series of three ODIs between India and Bangladesh will start from December 4 (Sunday). The first match of the series will be played in Dhaka.
mohammad shami injured
Talking to the news agency PTI, a source in the Board of Control for Cricket in India said, Shami, who returned from Australia after playing the T20 World Cup, suffered a hand injury during practice. He has been asked to report at the National Cricket Academy. That's why he did not go on Bangladesh tour with Team India on December 1. On Thursday, many players of the team including Team India captain Rohit Sharma had left for Bangladesh tour.
Shami can be out of test series
News Reels
For how many days Mohammed Shami will be out due to injury, its information has not been given yet. The 33-year-old Bengal star bowler Shami is involved in India's ODI team planning for the 2023 World Cup. If he stays out of the Test series against Bangladesh, it will increase the problems of captain Rohit Sharma and Rahul Dravid. To make it to the final of the ICC Test Championship, it is mandatory for India to win all the remaining series. According to the BCCI source, Shami's absence will be a big factor in the three-ODI series. But his absence in the Test series will be the biggest concern as he has to open the attack in the absence of Jasprit Bumrah.
Read also:
IND vs BAN: Will rain become the villain in the first ODI? Know how the weather will be in Dhaka on the day of the match
Indian team will come out with the intention of registering a big win against Bangladesh, know what can be the playing XI of both the teams