Sports
There will be a mutual battle between these 10 players, the thrill will be at the peak in Melbourne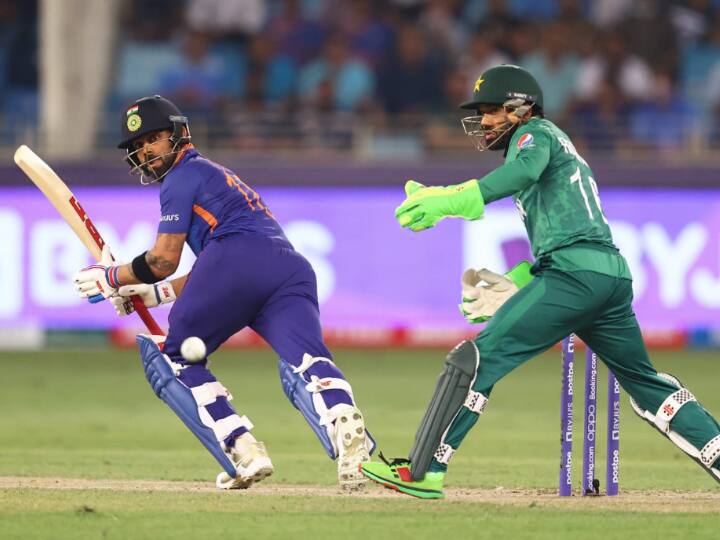 T20 World Cup 2022 India vs Pakistan: India And Pakistan Of Middle having gonna 2022 T20 World cup of competition Both hee teams Of For Enough important Will happen. World cup like mega event In any Too crew Victory Of with hee beginning Doing want Is And These Both teams of Too target Same Will happen. Although, India-Pakistan competition having Of Reason From This match In players Feather Pressure Enough More Would Is. many player This way Too Huh that One-Others Of Against Always Good to do Of Effort do Huh. Come Know Huh This match In why players Of Middle mutual Battle see To Will get
Shaheen and Rohit will clash
Shaheen Shah Afridi is the main fast bowler of Pakistan who opens the bowling for his team. Indian captain and opener batsman Rohit Sharma will clash with Shaheen in the beginning. A good battle can be seen between these two as both will try to give their team a solid start.
Naseem Shah will challenge Kohli
If the Indian team gets a setback in the beginning, then the responsibility of handling the innings will be on former captain Virat Kohli. Pakistan's young fast bowler Naseem Shah is known for his speed and control. A good encounter can be seen between Shah and Kohli. While Shah has good variety, Kohli is the batting master.
Chahal can trouble Babar
Pakistan captain Babar Azam has shown consistent consistency. Babar is very good against the fast bowlers in the beginning. However, the spinners seem to dominate him in the middle overs. In such a situation, Yuzvendra Chahal will try his best to trap Babar with his leg spin bowling.
Shami will be able to stop Rizwan?
Mohammad Rizwan has scored the most runs in T20 Internationals since 2021. Restraining Rizwan is proving difficult for any bowling attack. Mohammed Shami has been entered in the Indian team, who will try to give success to the team from the very beginning. The competition between Shami and Rizwan will be worth watching.
Will Rauf be able to stop Karthik from finishing?
Dinesh Karthik is the finisher of the Indian team and he will be expected to bat smoky in the last overs. Haris Rauf will also be a very important bowler for Pakistan in the last overs. The clash between Rauf and Karthik will be worth watching. While Rauf will try to stop runs for his team, Karthik would like to play an aggressive innings.
Read also:
IND vs PAK: These 5 players Of performance Feather will be all Of eyes, Lonely Turn Can Huh match
IND vs PAK 2022: magnificent Cooking, Straight broadcast, India,Clean match From before Delhi Of Restaurants And Cinema Hall ready